'Real achieved something hugely significant'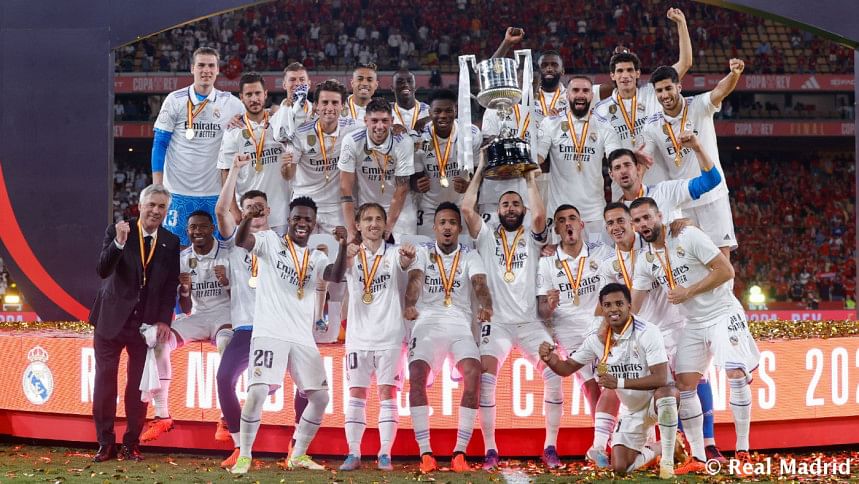 Rodrygo Goes fired Real Madrid to Copa del Rey glory with a clinical double in a 2-1 victory over Osasuna in Seville on Saturday, with Brazilian compatriot Vinicius Junior playing a part in both goals.
Carlo Ancelotti's Madrid earned their 20th Spanish Cup at La Cartuja in their 40th final, ending a nine-year wait to lift the trophy again.
Madrid beat both Atletico Madrid and then rivals Barcelona to reach the final and Ancelotti said it was time to celebrate, but not too heavily ahead of the clash with City.
"This Copa arrived at an important moment, we came through very tricky ties, it's a deserved prize against strong opponents," added the coach.
"This night we will celebrate, a little bit, not too much, and then we will get back to work for Tuesday."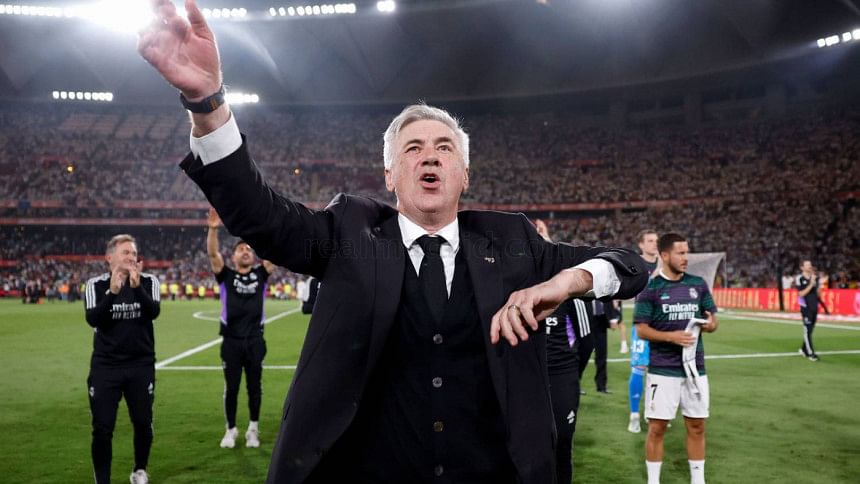 "All I can do is thank this squad, this club and these fans. We achieved something hugely significant, winning every possible trophy in two years. Now we're preparing for a big game on Tuesday and we're heading into it with morale sky high, we're happy and excited. I'm delighted right now but I'm very tired. Tomorrow we'll realise all we've achieved over these two seasons."
When asked about first leg of the Champions League semi-finals against Manchester City, he said: "We're going to compete and fight because we're so close to another final. We'll try to do everything we can to play in another final. We're well up for Tuesday. We know that at the Bernabeu they'll push us and in the first leg we have the advantage of 12 against 11".