Pochettino urges Chelsea to be more clinical in front of goal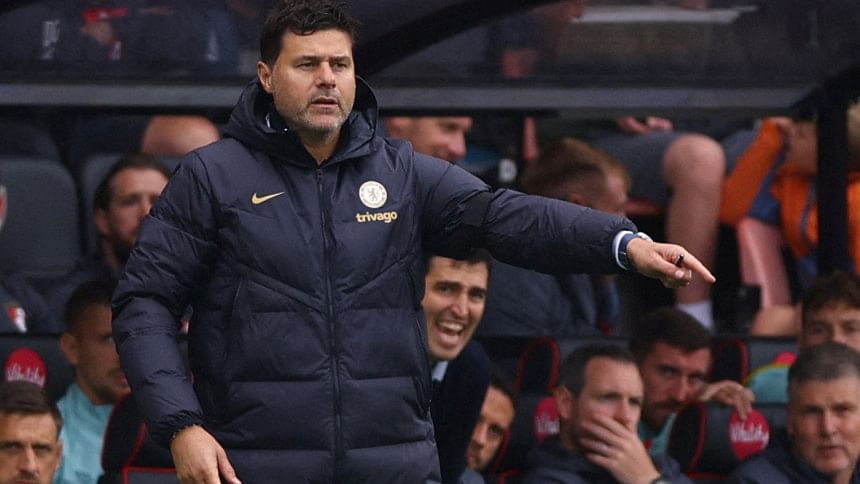 Chelsea are doing everything you would expect from a top-four team except finding the back of the net, manager Mauricio Pochettino said on Friday.
Despite spending more than any other club in Europe in the close season, Chelsea are 14th in the Premier League with five points from five games having scored only five goals.
Pochettino said he was not frustrated as the London club have 12 players sidelined with injury but that they probably deserved more points.
"We need to be more clinical in front of goal and convert chances into goals. That is the most important thing," Pochettino told reporters ahead of Sunday's home game against Aston Villa.
"In all the data we are in the top four. But in front of goal, we are in the bottom and that is why we don't have the points that we deserve. Football is about winning games.
"I am disappointed because I think many teams with less score more. That is why we feel bad, the players deserve more. The only way to find what we want is to keep pushing, keep playing."
Chelsea did not qualify to play in any European competition this season and Pochettino said that had given the squad time to recover.
"It has been good to recover players from the international break. The circumstances have given us time to work and we've had a really good week," he said.
"It's a time that, of course, for the fans is difficult because they are used to being in Europe but we need to take advantage of the situation."
Pochettino said record signing Moises Caicedo is training after returning from a knee injury but he would be assessed on Saturday while Marc Cucurella has recovered from a fever.
He also said Chelsea's 22-year-old forward Armando Broja has fully recovered from an anterior cruciate ligament surgery and could be involved over the weekend.
"It's after nine months of not competing, we cannot put responsibility on him," the Argentine boss said.
"The responsibility must be on the team and the collective effort. We cannot expect Broja will score with every single touch, he needs time."