Only CL glory will make us complete, says Guardiola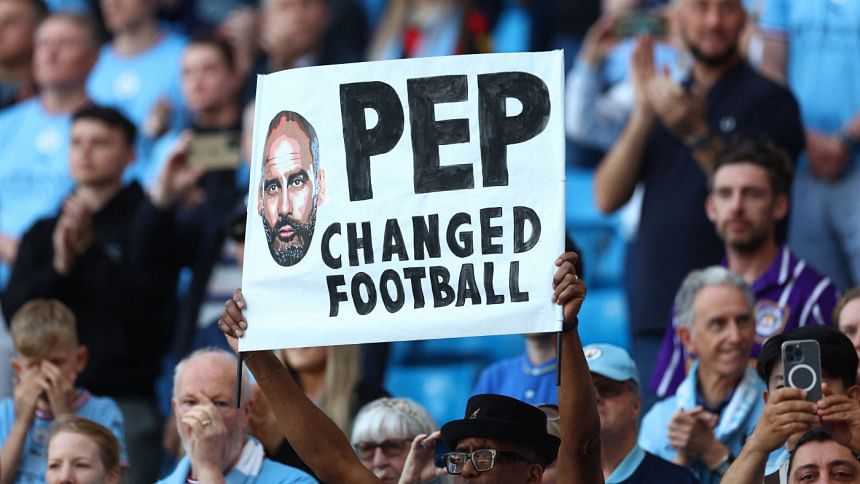 A banner inside Manchester City's Etihad Stadium on Sunday was adorned with a photo of their manager with the words "Pep Guardiola, he changed football" printed across it.
The Spaniard was not about to start blowing his own trumpet during the celebrations after his side lifted the Premier League title for the fifth time in six seasons.
His record of 11 league titles in 15 seasons as manager of Barcelona, Bayern Munich and now City, speaks for itself.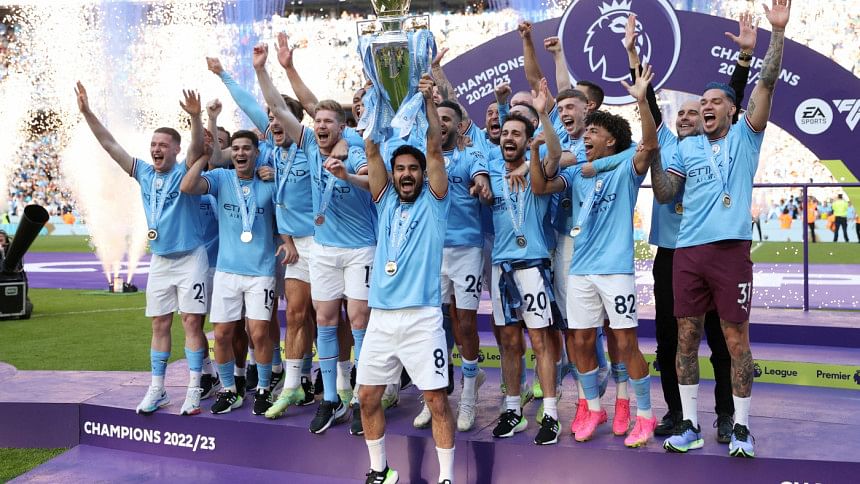 Five of those have come at City and in the next three weeks he could take them to another level by winning the FA Cup and then the cherished Champions League to complete the treble.
While insisting that failing to conquer Europe's summit with City by beating Inter Milan should not diminish what he has achieved at the club, he knows his City career might ultimately be judged on whether he wins the Champions League with them.
"Fifth Premier League title in six years, I could not imagine winning five in six," Guardiola told reporters.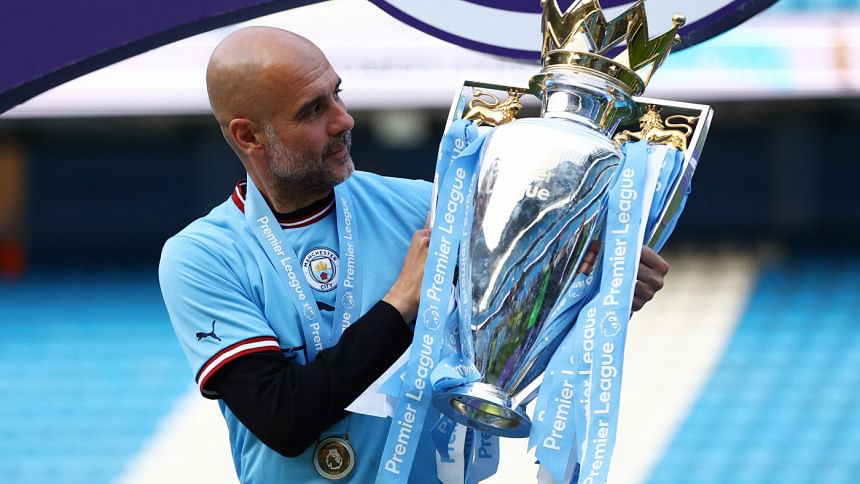 "I have the feeling we've done something exceptional but to be considered one of the greatest we have to win the Champions League, otherwise it's not complete.
"We won a lot but can't deny that it can be unfair to have to win the Champion League to give value to what you've done."
City trailed Arsenal by eight points until a few weeks ago in the Premier League title race and Guardiola said that when Mikel Arteta's side reached the halfway point with 50 points in the bag he thought it might be impossible to catch them.
But City found another gear and a run of 12 successive wins as Arsenal faltered sealed the deal.
"The first half Arsenal did 50 points and I had the feeling they'd done something special, we were there and they felt it," said the Spaniard, who took charge in 2016.
"Our relentlessness and refusal to give up, having to win each game knowing it would be impossible if we don't."
It is the third time Guardiola has won three league titles in succession, having done so in La Liga from 2009-11 and in the Bundesliga from 2014-16.
HIGHEST STANDARDS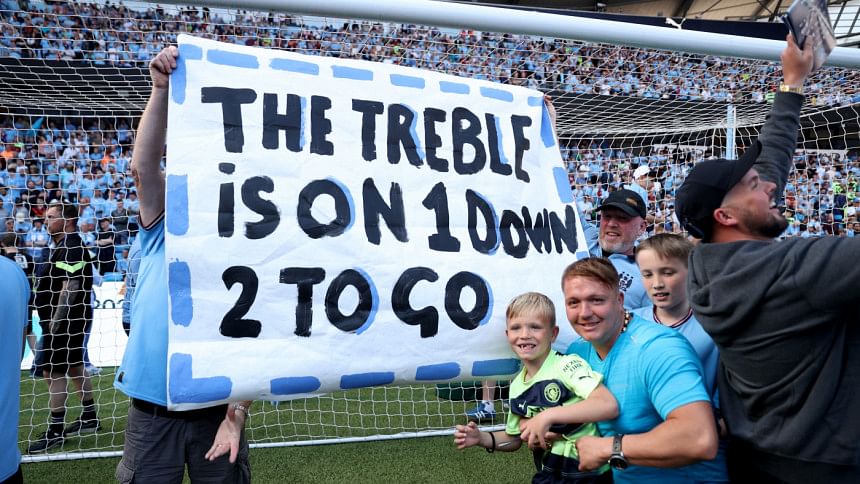 The ultimate perfectionist, Guardiola demands the highest of standards from his players, which is why even world class performers appear to get even better under his watch.
Jack Grealish, who took a while to find his feet at City and was clearly not fully trusted by Guardiola in his first season, epitomises the effect the former Spain midfielder has.
"I can't actually speak highly enough of the manager," said Grealish, who has dazzled for City this season.
"Listen, he's a bit weird the way he sort of knows everything, some games I'm thinking: what's he going to come up with today? And he comes up with different tactics every game.
"It's a pleasure to work with him. I love him."
The versatile John Stones, who has evolved from defender into silky midfielder, paid tribute to Guardiola's vision.
"This title has been so enjoyable, playing in different roles, in different positions," the England player said.
"He's given me a new outlook."