Mourinho blasts outspoken pundit Cassano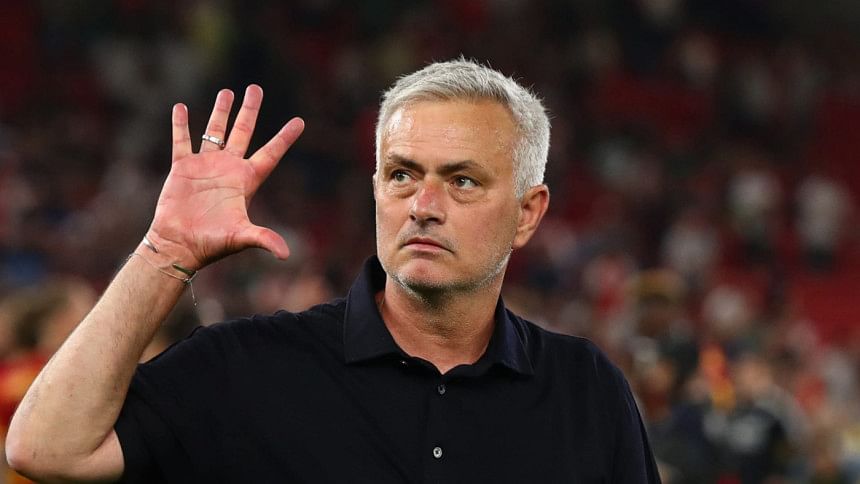 Jose Mourinho brutally hit back at pundit Antonio Cassano following Roma's win over Torino after he criticised his team's style of play.
The Roma manager chose to respond to Cassano's criticism of Roma's style of play after a narrow 1-0 win over Torino in Serie A on Saturday, courtesy of Paulo Dybala's eighth-minute strike from the penalty spot.
Cassano had attacked Mourinho and suggested that the Portuguese does not care about playing beautiful football. In response, Mourinho called out the former Italy international and pointed out that, as a player, Cassano failed to win a major trophy at top clubs like Real Madrid, Inter and Roma, while he himself has won with each of those clubs as a manager.
Speaking to reporters, Mourinho said: "Everyone is free to have their preferences and to make criticisms. But when you talk about others, like Antonio, they are different. He has fun, the others work seriously.
If they criticize Roma or Mourinho it doesn't interest them, they have fun. Cassano played for Roma, Inter and Real.
"In Madrid, he is remembered for his jacket, with Roma he won a Super Cup without playing, in Inter he didn't even win the Lombardy Cup. You know what I won with Inter, Real Madrid and Rome.
He will have a problem with me, I won't with him. I'll tell him only one thing, watch out Antonio, you're 40 and I'm 60."
With back-to-back wins in Serie A, Roma held on to the third position in the league and are on course to book a Champions League slot for next season.