Milan sans a Maldini after 45 years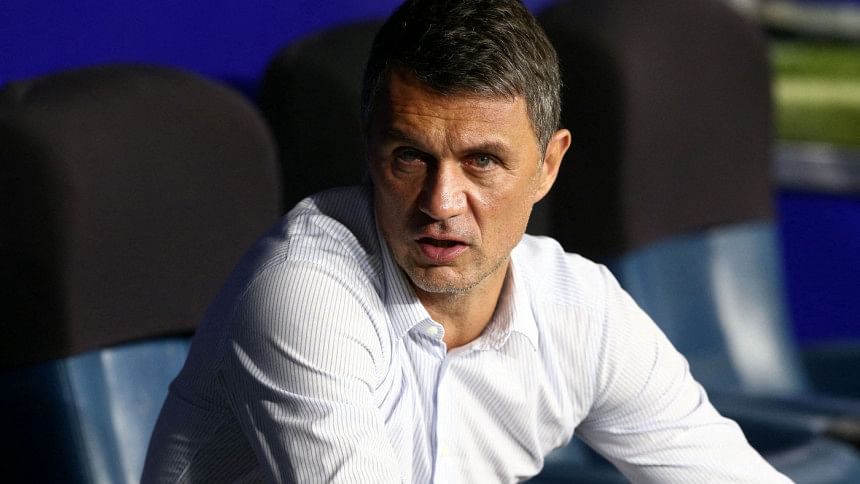 According to reports in Italy, a number of AC Milan stars are unhappy with owner Gerry Cardinale's decision to sack club legend Paolo Maldini.
During a meeting late on Monday night that was scheduled to discuss the club's plans for the future, Cardinale informed Maldini, serving as technical director, and sporting director Ricky Massara that their services would no longer be required.
Maldini had come out after AC Milan's defeat in the Champions League semifinal to Inter Milan and said that the club owners knew the team they had assembled was incapable of competing in multiple tournaments.
The decision, which comes despite Milan reaching the final four of Europe's elite competition and finishing fourth in Serie A, has started a 'revolt' according to La Repubblica, with Rafael Leao, Mike Maignan and Theo Hernandez apparently up in arms about the decision.
Leao openly showed his surprise, posting a cryptic emoji on Twitter shortly after the news broke, with some reports stating the Portuguese would not have renewed his contract if he had known this was coming. The 23-year-old extended his stay at San Siro last week, signing a new €7m-a-year deal until 2028. Yacine Adli went a step further, posting a picture of Maldini on his profile.
The Maldini name has been a constant presence at the San Siro for the last 45 years, but with Paolo's departure and his son Daniel away at Spezia on loan, it is the first time since 1978 without a Maldini at Milan.
Cesare, Paolo's father, had played for the club from 1954 to 1966. He then had various stints as a member of the coaching staff and served the club as a scout into the millennium, by which time Paolo was already a superstar.