Messi requested to bring 23 jerseys to prevent 'fight'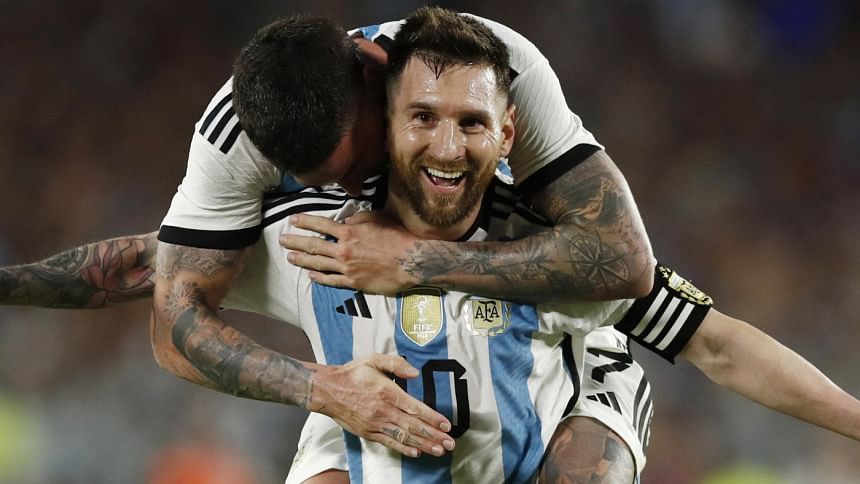 Curucao footballer Cuco Martina made an unusual request to Argentina captain Lionel Messi before their friendly encounter with the world champions, scheduled to begin at 5:30 am on Wednesday (Bangladesh Standard Time).
Asked whether Curucao players could end up playing a game of "Rock, paper, or scissors" like how Panama players did to receive Enzo Fernandez jersey after the match in Buenos Aires on Thursday, defender Martina presented a straightforward solution that could benefit all parties, including Messi.  
"I have a good message for Messi. We have 20 players, or more. Please, give 20 players your shirt. Otherwise, if you give one shirt, we are gonna fight [for the shirt]," Martina told TyC Sports, and he later confirmed the number to be twenty-three.