Messi 'did everything he could'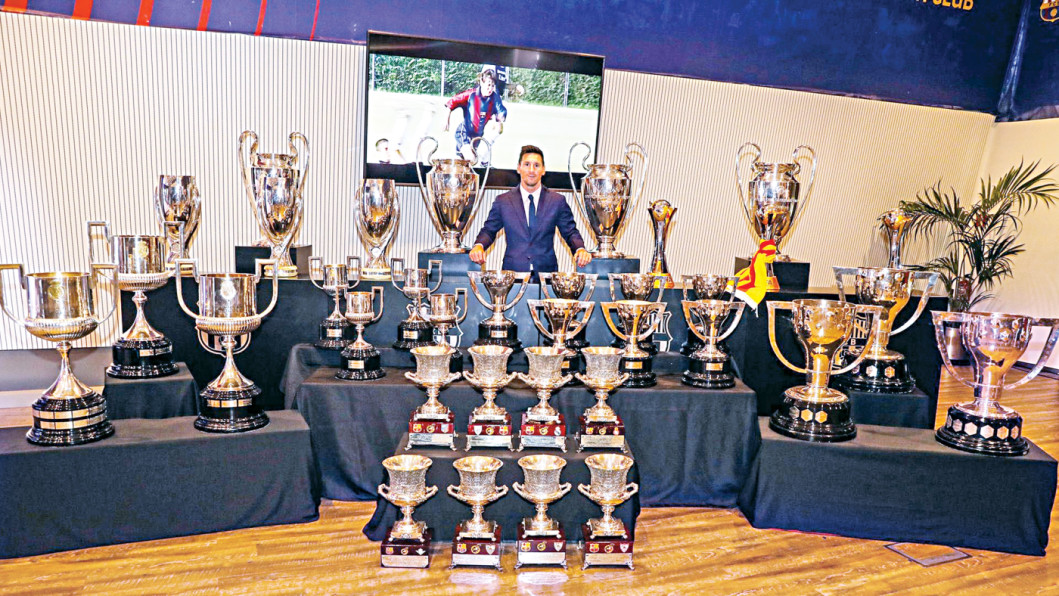 Even amidst the most bizarre realities in football, it just does not get any more bizarre than this. With the world watching, the press conference that transpired at the Camp Nou yesterday, was about to puncture hopes -- the last shred of it anyway -- and leave Barcelona fans with a gaping vacuum with nowhere to escape.
There was however no one in that room or anywhere else in the world that moment who felt it more inwardly than the man who stepped out from just behind another room behind the stage arranged for him to explain to the world what was going on; Barcelona's talisman, the all-enduring Lionel Messi, about to leave behind a 21-year-old career at the club where he gave his all.
As he got up on that stage, the strength to be there suddenly appeared too big, even for Messi as he took his time to gather himself. And when he spoke, his voice was timid, eyes still swelling with tears. "I have given lots of thoughts to what I can say and the truth is I can't think of anything. This is really difficult for me and honestly I am not ready for this," he said.
He had wanted to move on by his own account last year, and ended up not doing so as it would have meant taking his childhood club, the love of his life to court over his contractual obligations. This time it was different. He was the one wanting to stay, while Barca are the one that had to let go.
"Last year with the nonsense with the board and everything, I was convinced of what to say [in the press conference]. This year I was convinced that me and my family were going to stay home. We thought we would be staying here in Barcelona," he added.
Signed on a piece of napkin -- an informal contract – Messi became part of the Barcelona folklore since arriving at the Catalan club at the age of 13. If it was strange that he wanted to leave last year, stranger still was that he had to move on now. The club have had historical ruptures before. Diego Maradona was let go of. Ronaldo Nazario too.
Neymar escaped and before that Figo's betrayal had haunted them for years. Barca did not want to share Di Stefano with Real and Pep Guardiola was so stressed, he does not want to return ever again to the coach's bench.
Having played in possibly the greatest club side of all time between 2009 till 2012, Messi endured like no other through grave defeats too, but not anymore. And having arrived as a child, the 672 goals, 778 matches and 35 titles he lived does not go anywhere close to explaining the wonder he is leaving. Messi was lived in the moments, the matches and the magic -- the iconic number 10, best-ever in the club's storied history.
He explained clearly. "I did everything I could. I asked to reduce my contract by fifty percent and then they didn't ask me for anything else." Anything less than that would perhaps be legally implausible according to Spanish law.
When Joan Laporta came in as the new president, there was hope that Messi would be renewed. During these pandemic times, the club could not move on players. Last season they lost 478m euros and accrued a standing debt of €1.173bn. At the age of 34, Messi now has to look for a new club and in the end, not being on the pitch and without the fans was not what he wanted.
The situation was surreal and questions would be posed on whether Barca could have done more. But above all, the end just does not add up.