Martino shrugs off Messi injury scare ahead of Miami semi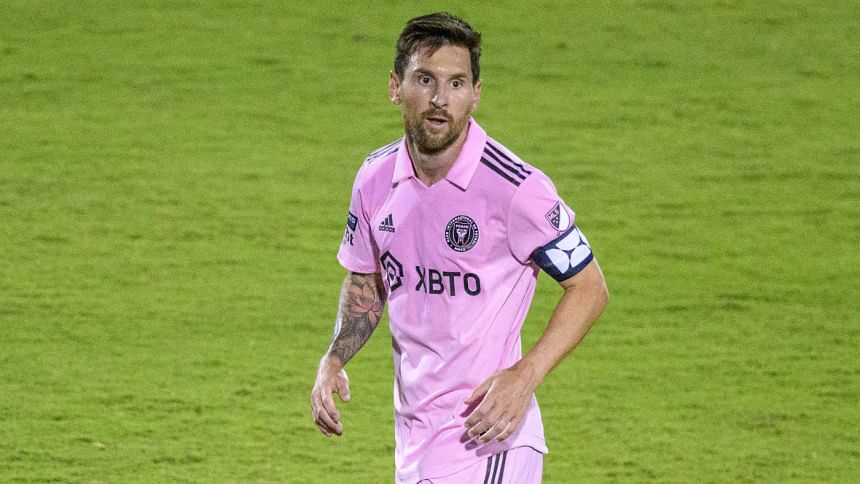 Inter Miami coach Gerardo "Tata" Martino played down injury concerns over Lionel Messi on Monday as the resurgent MLS club prepared for a Leagues Cup semi-final clash with Philadelphia.
Argentina superstar Messi appeared to tweak his right ankle during a practice session in Fort Lauderdale early on Monday, according to multiple US reports.
Martino however later said there was no cause for concern over Messi's fitness.
"I didn't see exactly what happened but I imagine that if it had been something serious, the players would all be shocked and since they were all fine, I think nothing happened," Martino said.
Less than a month into his career with Miami, Messi can help the club into their first final with a victory over Philadelphia on Tuesday.
Messi has scored eight goals in five appearances for Miami since making his debut for the club on July 21.
Miami are unbeaten since Messi's debut, and have marched into the semi-finals of the Leagues Cup, a new cross-border tournament for teams from MLS and Mexico's Liga-MX.
Miami will be facing a Philadelphia Union team who are one of the strongest sides in Major League Soccer.
The Union are third in the Eastern Conference standings -- Miami are bottom -- and finished runners up to Los Angeles in last year's MLS championship game.
"They have their way, their ideas, and they were finalists in the league last year," Martino said.
"We understand that the local team will make them stronger, but we also have our aspirations to reach the final."
Philadelphia manager Jim Curtin meanwhile has urged local fans to resist the urge to sell their tickets for the game on resale markets, where prices have ranged between $300 and $1,000.
"Please don't sell your tickets, no matter how much money they're offering for them — please," Curtin said at a press conference.
"We're talking about the best player of all time coming here in the semifinal with a trophy on the line, a spot in the Champions League on the line. So it's a big game. I know our fans are gonna show up."