Klopp explains why he's enjoying watching Chelsea struggle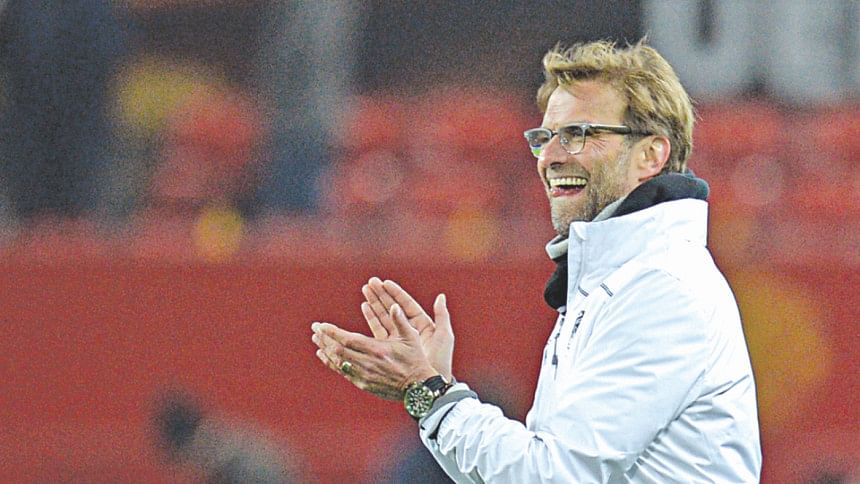 Liverpool manager Jurgen Klopp admits he takes some degree of pleasure seeing Chelsea struggle after their immense transfer outlay.
Chelsea's immense trolley dash, in which they have signed 16 players, has done little to help them on the pitch. Under both Graham Potter and Frank Lampard, they have struggled and now sit just 10 points clear of the relegation zone, and 14 behind seventh-placed Liverpool.
Speaking to Sky Sports, Klopp said: "I feel a little bit for Chelsea to be honest, because it's not going well, I think they're a top, top team, but on the other side it's good to see that you cannot just bring top players together and think it works out. You have to build a team and that's what the guys there underestimated and gave their coaches a nearly impossible job to do.
"You cannot have two dressing rooms, you cannot train on two pitches, you have to create relationships, you have to create team spirit, and that journey is why I'm a little bit happy about it. Chelsea will be fine in the end and they will be incredibly strong next year, but I'm using them just as an example. At the highest level, no, we cannot do it like that. And that's what we will not do. You have to bring in the right players and build a new team. This team wrote a sensational story and now we start a new one, that's it."
Liverpool have struggled themselves this season and find themselves seven points behind fourth-placed Manchester United, who have a game in hand.
But Klopp seems determined not to repeat Chelsea's mistakes in the summer transfer window, once it opens, despite admitting the Reds may need to settle for playing in the Europa League next season.