Kings win fourth straight BPL title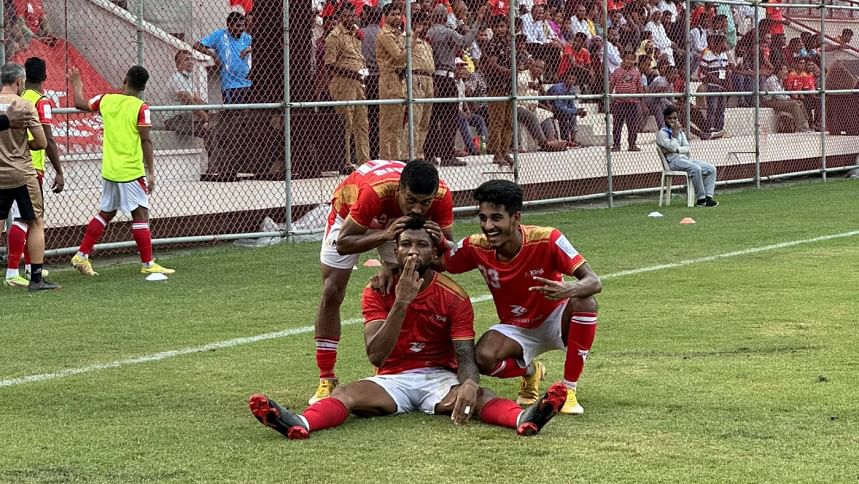 Bashundhara Kings made history in Bangladesh football when they clinched the Bangladesh Premier League title for the fourth straight occasion after recording a thrilling 6-4 win over Sheikh Russel at the Kings arena on Friday. 
Brazilian striker Dorielton Gomes struck four goals in the exciting match in which Kings led 3-2 at half-time.
Kings' 15th win of the season gave them an unassignable lead of 12 points over second-placed Abahani after 17 matches, with three more fixtures to go.
Oscar Bruzon's side surpassed the feat of Abahani, who had won the league in three successive seasons after the inception of the BPL in 2007.