Juventus await ruling on points deduction appeal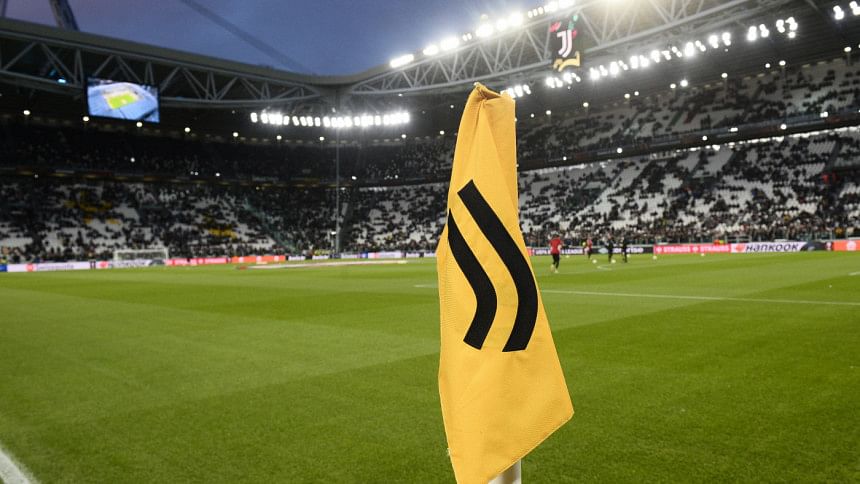 Juventus await on Wednesday to see whether their 15-point deduction for illicit transfer activity will stand as Italy's highest sporting court examines an appeal which could have a huge impact on their season.
In January, Juve were found guilty by the Italian Football Federation's (FIGC) appeals court of having "systematically altered accounting documents... from at least the quarter ending March 31, 2019 to the quarter ending March 31, 2021".
The offences related to around 60 million euros ($65.7 million) of "phony capital gains" from transfers "aimed at making financial results look better than they were in reality".
The tribunal, which heard Juve's case in a hearing at Italy's Olympic Committee on Wednesday, will not rule on the merits of the case but rather on the legal legitimacy of the punishments handed out by the FIGC appeals court to Juve and 11 key club figures, including ex-chairman Andrea Agnelli.
The tribunal can either confirm the punishment, throw it out completely, or send the case back to the appeals court for another ruling.
The latter decision would also remove the points deduction until a new ruling is made.
If Juve win the appeal they will be bumped up to third in Serie A and have a great chance to qualify for next season's Champions League.
However two straight league defeats mean Juve would be 16 points behind league leaders Napoli, who they host in Turin on Sunday.
If Juve lose the appeal they will remain seventh and nine points from the top four.
In January's ruling Juve were also considered responsible for the actions of Agnelli, his former deputy Pavel Nedved and sporting directors Federico Cherubini and Fabio Paratici, who were among those to be dealt lengthy bans.
Cherubini was hit with 16-month ban while Paratici, who by the time of January's ruling point had left Juve and become managing director at Tottenham Hotspur, was banned for two-and-a-half years.
Paratici's ban caused turmoil at Tottenham as it was extended worldwide by FIFA in March, a ruling which Paratici appealed earlier this month.
The decision to dock Juve points came after the reopening of a suspect transfer activity trial at the FIGC appeals court which had ended last year with Juve and a host of other clubs -- including Serie A leaders Napoli -- being acquitted.
It was reopened following new evidence from a separate criminal probe into Juve's finances conducted by prosecutors in Turin, with the club awaiting a potential trial.
Agnelli and the rest of the Juve board stepped down in November under pressure from the criminal investigation, with a new board led by Gianluca Ferrero being appointed earlier this year.
The new board will remain in office until the shareholders' meeting for the approval of Juve's accounts as of June 30, 2025.
Agnelli's departure ended a 12-year reign which brought a host of trophies and for a period re-established Juventus as one of Europe's top teams.