Jamal's Argentina dream 'almost over' as Sheikh Russel refuse to release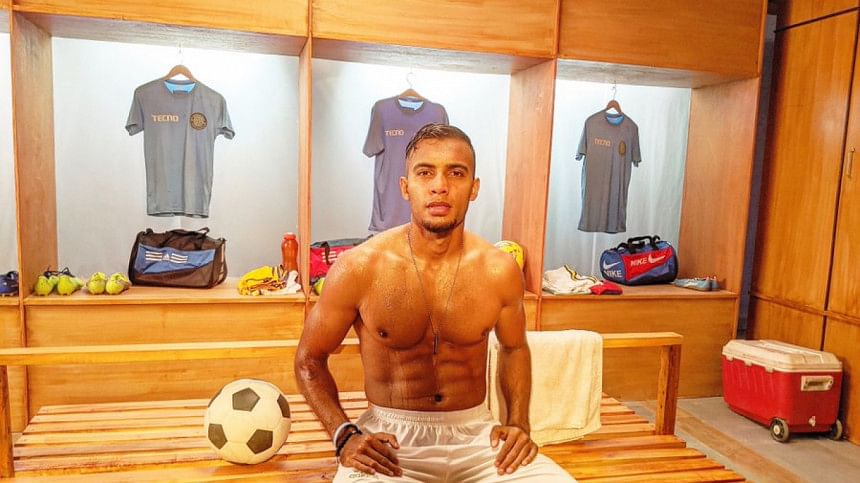 Jamal Bhuiyan's dream of playing in Argentina's third division league apparently came to an end as the Bangladesh captain was denied release by his club Sheikh Russel KC.
 "Today [Sunday] I got to know from my agent that Sheikh Russel club won't release me because the coach doesn't want me to move. So, you can tell that the chance to play in Argentina is almost over because the window of player transfer in Argentina will close on March 8," Jamal Bhuiyan told the Daily Star today.
The 32-year-old midfielder is preparing to fly out for Saudi Arabia in the first hour of Monday for the national team's preparation camp ahead of the 2023 Tri Nations Cup at home, involving Seychelles and Brunei.
"Now I will travel with the national team for Saudi Arabia," said Jamal, who earlier had informed that his agent – Confianza Sports Management – placed the letter to the authority of Sheikh Russel KC on March 1, requesting the team management to release him and give an opportunity to sign a historic transfer to Club Social y Deportivo Sol de Mayo, a third division league outfit in Argentina.
Jamal and 12 other footballers are also scheduled to leave for Saudi Arabia to join 12 footballers from Bangladesh's 27-member preliminary squad who already left the country early hours on Sunday. Two more footballers in Mohammad Ibrahim and Rabiul Islam are expected to join the team by Friday.
The charges of Javier Cabrera will be training in Madinah till March 17 before returning home to train in Sylhet before the tri-nation tournaments commences on March 22.