Guardiola wants a big Barcelona send-off for Messi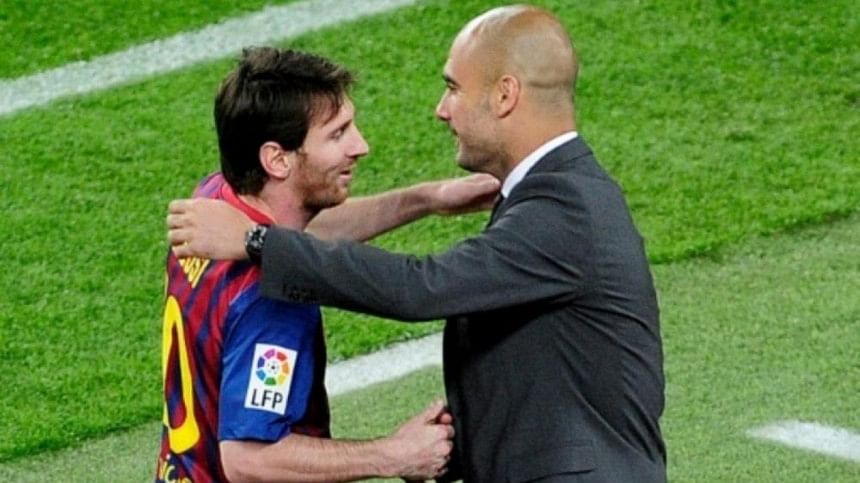 Manchester City boss Pep Guardiola has said that he hopes Argentina superstar Lionel Messi will return to Barcelona to receive the send-off he 'deserves'.
With Messi's future up in the air, Guardiola gave an interview to ESPN in which he assured that the Argentine World Cup-winning captain "will do the impossible to return to Barcelona".
During the interview, he said: 'I'm a Barcelona fan, I've got my tickets [at Camp Nou], and I just hope that one day we can say goodbye to him as he deserves. He's the greatest player of all time.
"In the last 12 years or so, Barcelona had a "boom" and that wouldn't have been possible without him. And I'm not talking about numbers, but rather his involvement in the play, his beauty, his efficiency, everything," Guardiola added.
Messi's future at PSG has been the subject of much speculation over the last week after he was suspended for taking a unauthorised trip to Saudi Arabia.
French media on Tuesday reported that a move to a Saudi club was a 'done deal', adding that the Argentina captain was in the process of finalising details before signing a contract.
Messi's father Jorge Messi, however, denied any agreement had been reached with another team and said that no decision would be made until the end of the current season. 
Guardiola has claimed the 35-year-old will try everything to return to the Nou Camp.
"And I know that Joan [Laporta] is going to try, and Leo too, and he and his family will receive all the love that Barcelona fans have for him, with all the gratitude and respect for what he did for the club," he said.