Furry pitch invader steals the show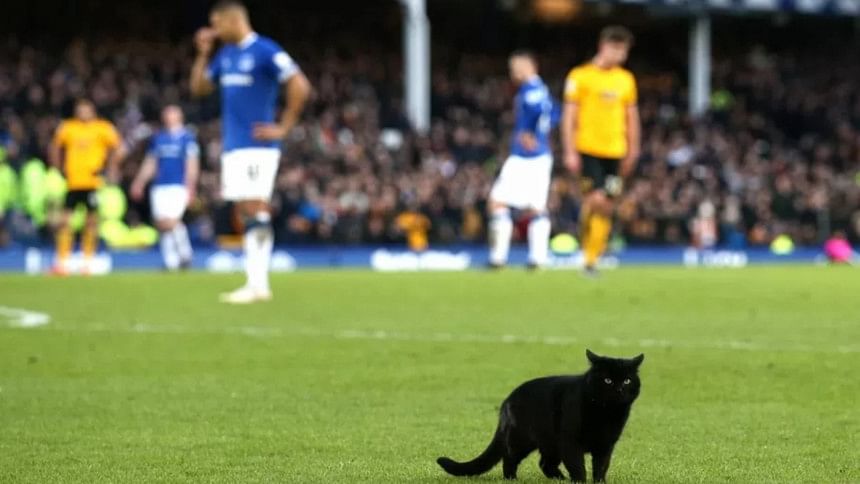 A pitch-invading dog gave ground staff the runaround after the slippery canine stole the ball and charged around the pitch in a Mexican second-tier game between Alebrijes de Oaxaca and Dorados de Sinaloa on Wednesday.
Oaxaca beat Dorados 4-0 but the highlight of the match came as the clock hit 90 minutes.
The dog sprinted on to the pitch and demanded the ball from Sinaloa keeper Hernan Mendoza, who reluctantly tossed it aside when the referee stopped the game so stewards could enter the pitch and usher the animal away.
But as a steward approached the dog with a leash, the furry pitch invader managed to tightly hold the football in its mouth before running towards the centre circle, evading ground staff desperate to take him away.
Within seconds, the dog had transformed the 16,000-capacity stadium into its own personal bull ring as 'Ole's rang around the arena when several members of the ground staff tried -- and comically failed -- to catch it.
As players also joined the chase, the agile pooch kept possession for more than a minute and masterfully skirted several challenges before one player finally caught him and ground staff lured him off the pitch with a spare ball.
"Our new best friend is fine and with us in Templo Alebrije after having debuted in @LigaMXExpansion," Oaxaca said on X, formerly known as Twitter.
"Our new reinforcement went to undergo his medical tests to be officially loaned in the coming days," they added.