Etihad awaits epic clash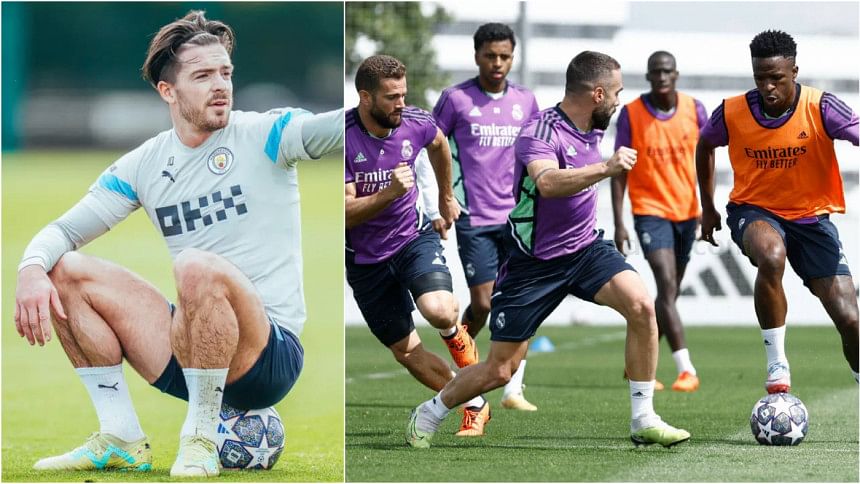 It's not an exaggeration to suggest that tonight's Champions League semifinal second leg against defending champions Real Madrid is the biggest game in Manchester City's recent history.
With the Premier League title all but wrapped up after Arsenal's defeat to Brighton at the weekend, and a FA Cup final against Manchester United -- where City will be heavy favourites -- Real Madrid stand between them and the chance of going for an historic treble.
But this is the Champions League. And this is Real Madrid, a side that thrive in knockout competition. So much so that it can sometimes feel like they can channel black magic to drag themselves out of desperate situations.
As recently as last year, when these two sides met in the semifinal and Rodrygo's injury-time brace took the tie into extra time. From that point on, Karim Benzema's winning penalty seemed inevitable.
It was the second time that City had been eliminated from a UCL semifinal, after Real Madrid inflicted the same pain on them in 2015-16. Should they fail to progress here, it would be the first time that a team have been eliminated by the same side in the semifinals in consecutive UEFA Champions League campaigns.
But there is one crucial difference from the trauma of Madrid last year. The second leg of this tie is at the Etihad Stadium, and Man City have made their home ground somewhat of a fortress in recent European competitions.
In the first leg it was the holders who had drawn first blood when Man City looked the more likely to make the net ripple. But when Carlo Ancelotti's men appeared destined to extend their lead, a sizzling strike from De Bruyne -- displaying outrageous technique to pick out the bottom corner -- ensured that Pep Guardiola's side would take a 1-1 draw back to their headquarters.
Avoiding a Bernabeu beating was priority number one for Man City's treble chasers, who will undeniably enter Wednesday's second leg with the favourites tag embroidered on their shirts.
Victory over the Spanish giants would put Guardiola's men in prime position to become just the second side ever after Sir Alex Ferguson's Manchester United to win the treble of Premier League, Champions League and FA Cup in the same season.
"How fortunate we are. We are incredibly lucky to be here. It's in our hands, it depends on us, we don't have to do something exceptional, just be ourselves and win one game to reach a final," Guardiola said at his pre-match press conference on Tuesday.
Defender Kyle Walker, who did a good job in the first leg but still came out second best against Real Madrid's scorer in the first leg in Vinicius Junior, said he would not want to be turned into an internet meme tonight.
Walker was responsible for Vinicius down the left flank of Madrid, and Guardiola would probably depend on Walker's pace to thwart the lightning Brazilian.
"I went to hug him [after the first leg] because he tried to rainbow flick me. I was like please don't try that again and make me a meme. Boxers have a battle and shake hands after. You give the level of respect because they deserve it. Carrying a massive club over the line in the CL, you show your respect. Tomorrow night, I'll give him the respect he deserves but before that is dog eat dog," Walker said.