End of Cruciani's third stint in Bangladesh?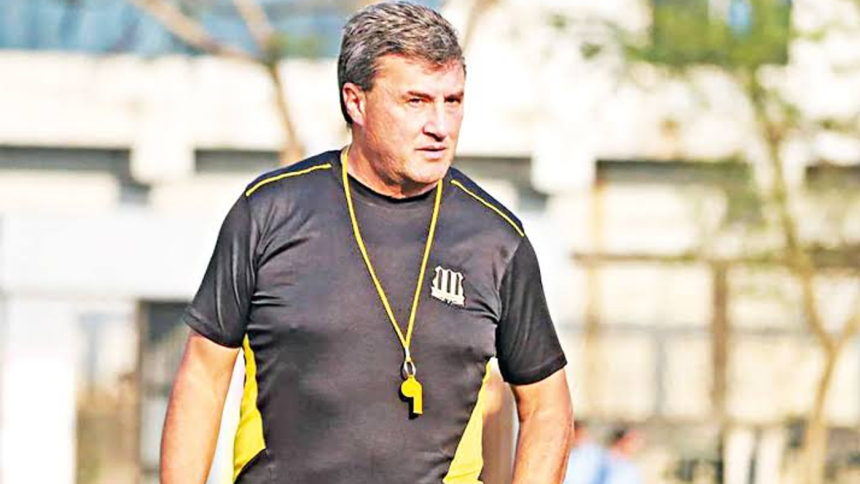 Former Bangladesh national team coach and currently the head coach of Saif Sporting Club, Diego Andres Cruciani, has been suspended for six months from being part of any BFF-organised football for assaulting a fourth official during one of their Bangladesh Premier League games recently.
The Argentine, who guided Saif SC to an all-time best third position in the just-concluded League, has also been handed a one lakh taka fine by the game's local governing body.
Cruciani is said to have hit the fourth official during their match against Uttar Baridhara on July 26.
The decision was taken at a meeting of BFF's disciplinary committee on Tuesday, which also decided to hand a one-match suspension and one-lakh-taka fine to Bashundhara Kings coach Oscar Bruzon for alleging league organisers' bias towards Abahani. 
There were a few more fines and suspensions meted out to various individuals, but it was the heavy suspension imposed on Cruciani that will grab the headlines.
The suspension all but ensures the end of Cruciani's third stint in Bangladesh football. He had previously coached Bangladesh national team in 2005 before coaching Abahani in 2007.
Cruciani's contract with Saif ended with the completion of the BPL and the club is reportedly not keen on extending it.