Daily Star lose in quarters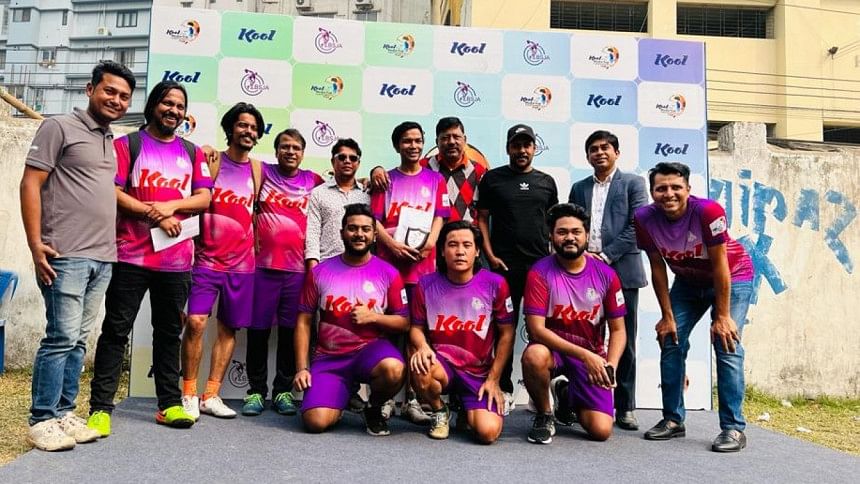 The Daily Star kept up a long-standing tradition of exiting the Kool-BSJA Media Cup in the quarterfinals, losing 2-0 to DBC at the BFF artificial turf.
But unlike previous years when they fell prey to the dice roll of penalty shootouts, a more sinister theme was the deciding factor this time around: betrayal.
Mazhar Uddin opted to take a rest day at the most inopportune moment while Shabab Chowdhury decided the quarterfinal would be the day when he finally decided to act on a decades-old promise to take his education more seriously. This left the English daily with only seven players for the six-a-side match-up while DBC had a full complement of 10.
Daily Star started the first half terribly and paid the price within two minutes, courtesy of a kick-in that was bundled home for an own goal. Things could have gotten worse had Ahsan Habib not made a spectacular save.
As Daily Star began to gain a foothold, DBC, whose players were curiously sporting shin-pads but no shoes of any kind, dropped deep and began to foul. After having fouled Daily Star captain Samama Rahman three times in the span of two minutes at the end of the first half, they warned each other: "Watch out. We're playing against Neymar." It was a compliment of the highest order.
In the second half, Nabid Yeasin showed some grown-man strength, shrugging off a marker and getting on the ball only for the shot to go just over, which became a theme throughout the rest of the game.
Nabid, Khalid Hossain and Abdullah Al Mehdi worked neatly in the final third after being played in, but shots regularly went wide or were beaten away by the DBC goalkeeper.
After Daily Star shifted to a one-man backline bravely marshalled in rotation by Orchid and Fazlur Rahman, they conceded on the counter and the final whistle blew shortly after.
Bangladesh women's football team captain Sabina Khatun observed the proceedings intently from the sidelines.