"Cristiano? Again? He's 38 years old"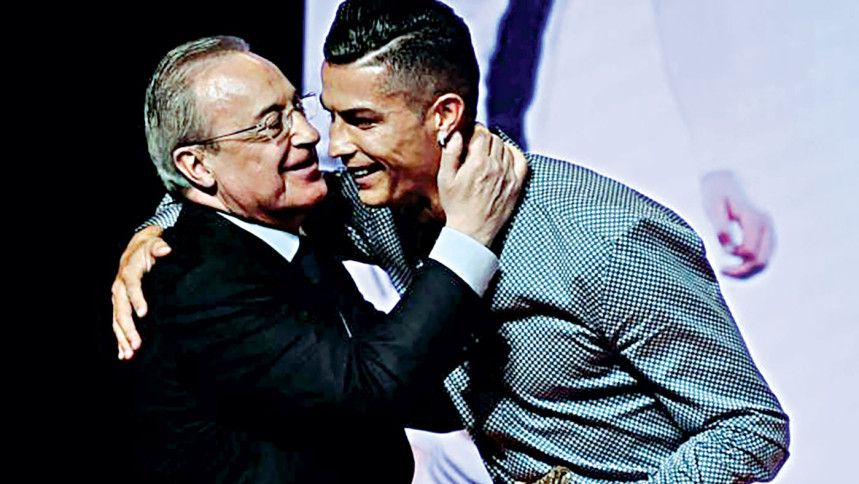 Ronaldo had been linked to former club Real Madrid during the summer as his future looked uncertain. The Portuguese star wanted Champions League football which is why he sought a move away from Old Trafford. There are Real Madrid fans who are still eager for his return to the Spanish capital.
A small group of fans were staying at the same hotel as the European champions in Helsinki for the UEFA Super Cup and made their voices heard when Florentino Perez walked by, Marca reported.
The group asked Perez to bring Ronaldo back to the club, with the president seemingly ignoring their first attempt.
However after asking a second time, Perez finally turned around.
Florentino Perez keeps it real

(via santiiagomaldonaado/IG) pic.twitter.com/NN3HICOwjN

— ESPN FC (@ESPNFC) August 11, 2022
"Who?" he answered, followed by a stinging follow-up: "Cristiano? Again? He's 38 years old."
With his future still undecided, it's unclear where Ronaldo will play this season. United are adamant they are counting on him this season, however the lack of Champions League football raises some question marks.
What is all but certain is that a return to Real Madrid is not on the cards.