Booters to learn their WC Qualifiers fate today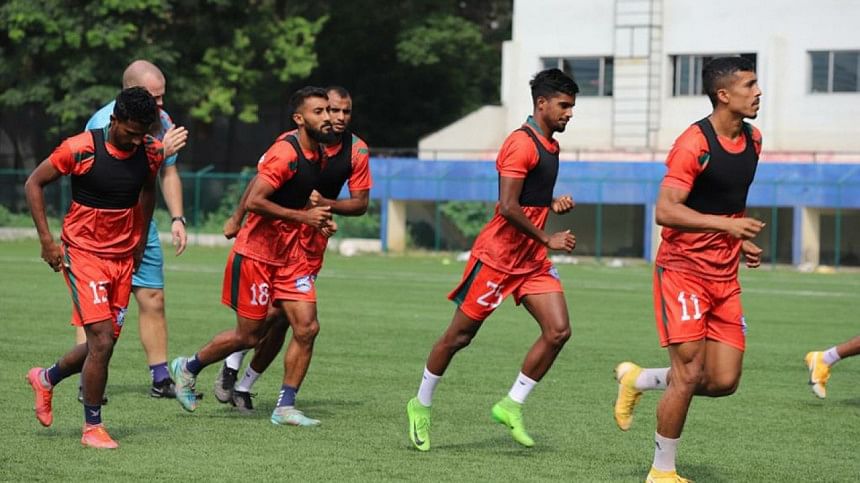 Bangladesh will get to know their opponents of the first round of joint qualifiers for FIFA World Cup and Asian Cup today when the draw takes place at the headquarters of Asian Football Confederation in Kuala Lumpur.
As the top 26 teams of the AFC region will directly play in the second round of qualifiers, the bottom 20 teams will play in Round 1, from which 10 winners will qualify for the second round. Bangladesh had beaten Laos 1-0 on aggregate at the same stage in the last edition of the qualifiers for 2022 World Cup after having been beaten 3-1 on aggregate by Bhutan in 2016 for the 2018 World Cup.
Though Bangladesh (189) displayed good performance against higher-ranked sides in the recent SAFF Championship, they will be facing another challenge against higher-ranked sides in the home and away matches, scheduled for October 12 and 17.
The men in red and green will face one of these 10 teams: Indonesia (150), Chinese Taipei (153), Maldives (155), Yemen (156), Afghanistan (157), Singapore (158), Myanmar (160), Nepal (175) and Cambodia (176), and Hong Kong (149).