Bangladesh women hit Malaysia for six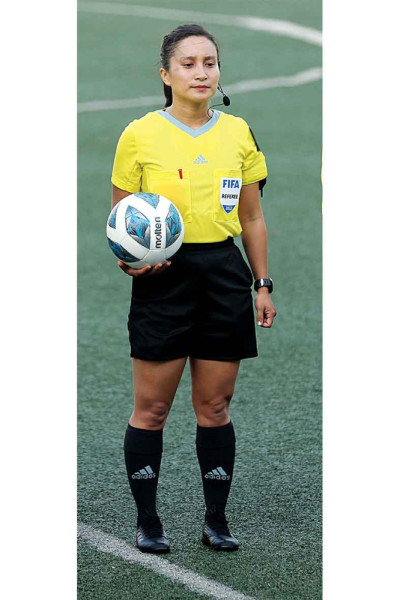 The Bangladesh women's football team delivered the biggest surprise in its history as they handed a massive 6-0 defeat to Malaysia in the first of two FIFA-sanctioned international friendlies at the Birshreshtha Shaheed Mostafa Kamal Stadium yesterday.
Defender Akhi Khatun struck a brace while Sabina Khatun, Sirat Jahan Swapna, Monica Chakma and Krishna Rani netted one goal apiece as the women took part in their first international match in nine months.
Bangladesh are far behind Malaysia in the FIFA Rankings, where the former are 145th and the latter 85th, but on the field, it appeared completely the opposite.
The manner of Bangladesh's domination saw some questioned whether Malaysia had sent their first team for the match, with the visitors mustering only two shot on target. Golam Rabbani Choton's charges were irresistible throughout the 90 minutes and, on another day, may have even ended the game 10-0.
Bangladesh got off to a sparkling start as Swapna raced into the box from the right in the first minute before squaring the ball to Sanjida Akhtar, who squandered the opportunity with a feeble shot.
Swapna would time and again expose the defence with darting runs and Bangladesh got their breakthrough in the ninth minute as a corner from Maria Manda floated over the Malaysian goalkeeper and fell to Akhi on the goalline, who simply had to get any kind of touch.
Sanjida wasted two more opportunities afterwards before she and Swapna switched flanks and, from the right, Sanjida fed Sabina for the second goal in the 26th minute.
With Malaysia appearing helpless, Bangladesh continued to create a plethora of chances before widening the margin on the half-hour mark as Akhi tapped in a cross from Sabina after a short-corner routine.
Bangladesh went into the break with a 4-0 lead after Sabina squared the ball to Swapna when the duo was one-on-one with the goalkeeper.
After resumption, Bangladesh continued to press and the sixth goal came in the 67th minute from Monica Chakma, who struck from inside the box, before Krishna Rani completed the route with a header from a Ritu Parna Chakma cross in the 74th minute.