Bangladesh women thrash Malaysia 6-0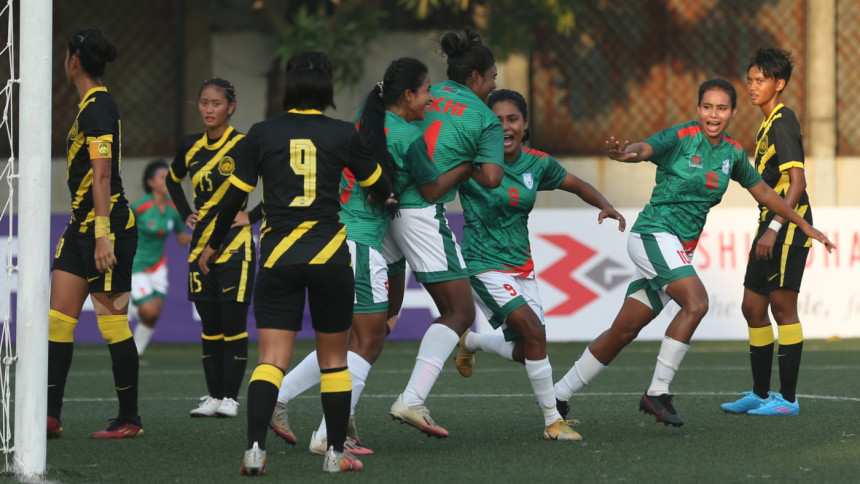 Bangladesh women's football team pulled the biggest surprise in their history when the girls in red and green handed a massive 6-0 defeat to mighty Malaysia in the first of two FIFA international friendly matches at Birshreshtha Shaheed Mostafa Kamal Stadium today.
Defender Akhi Khatun struck a brace while Sabina Khatun, Sirat Jahan Swapna and Monica Chakma and Krishna Rani netted one goal apiece after returning to the international match first time in nine months.
Bangladesh may lag far behind Malaysia in the FIFA ranking and were supposed to stop their mighty opponents but it was totally a reverse scene on the artificial turf with 145th Bangladesh being deemed better side than 85th Malaysia.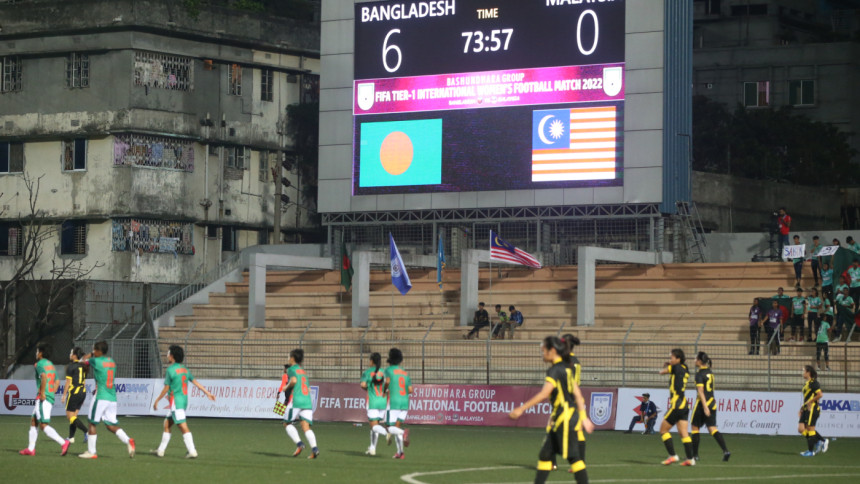 Swapna time and again exposed Malaysian backline through the right flank with her darting run and Bangladesh took only nine minutes to break the deadlock with Akhi tapping in a Maria Manda corner kick after Malaysian goalkeeper Nurul Azurin failed to stop it.
Swapna switched the flank with Sanjida before feeding Sabina to score the second goal in the 26th minute.
Bangladesh widened the margin on the half-hour mark with Akhi again tapping in a lob from Sabina.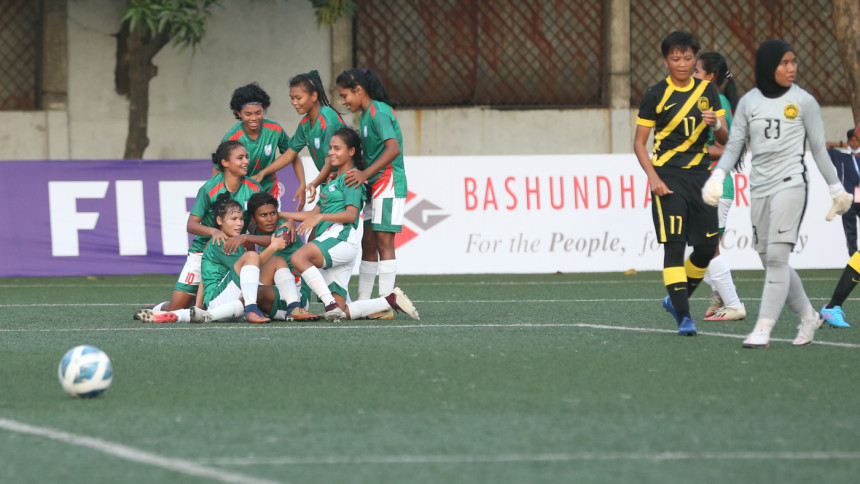 The match was mostly confined to the Malaysian half and Bangladesh finished the first half with a comfortable 4-0 lead with Swapna scoring from close range after collecting a square-pass from Sabina.
After resumption, the sixth goal came in the 67th minute in the third effort from Monica Chakma, who struck inside the box before Krishna Rani completed the root with a header off a Ritu Parna Chakma cross in the 74th minute.