Atletico fans voice dissatisfaction over possibility of signing Ronaldo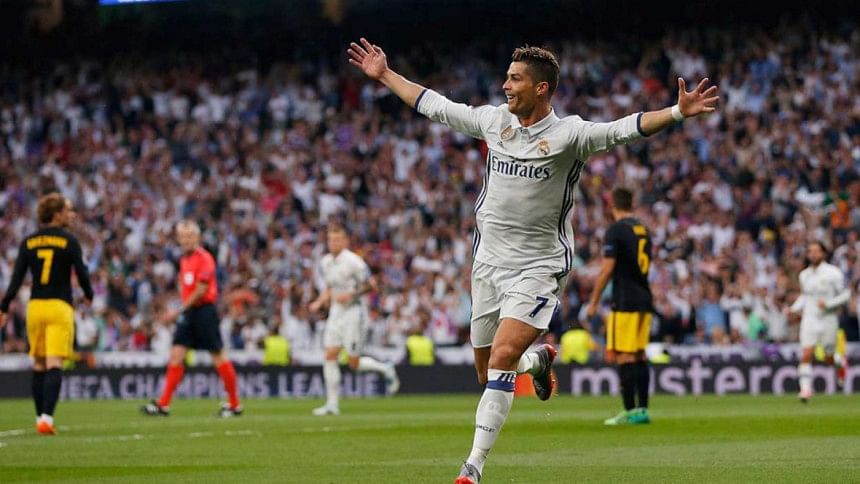 Atletico Madrid fans have started a social media campaign, voicing their dissatisfaction over the possibility of the Spanish club's chances of signing Cristiano Ronaldo this season. 
Ronaldo, who expressed his willingness to leave Manchester United this summer after just one season back at the Old Trafford, has been linked with the likes of Chelsea and Bayern Munich for a transfer. 
And now reports in Spain suggest that Atletico Madrid are interested in Ronaldo's signature and are willing to sell Antoine Griezmann in order to free up room on their wage bill. 
However, this did not play out well with a section of Atletico fans who think the club should not sign a player whose legacy is heavily tied with arch-rivals Real Madrid. 
Atletico fans are using  '#ContraCR7', meaning 'against CR7', on Twitter to make their voice heard. And the hashtag has been trending on social media over the weekend in Spain. 
Speaking to SunSport, Jonatan Fernandez, an Atletico fan, said: "Cristiano Ronaldo cannot wear the Atletico Madrid shirt. It's as simple as that. A player who disrespected and laughed at the entire fanbase.
"A player who was the eternal enemy's star striker for years, getting involved in numerous clashes with our club's most loved players. Cristiano Ronaldo is the complete opposite of Atletico de Madrid's philosophy."
Jonatan added that even if Ronaldo did bring success to the club, the signing wouldn't be worth it.
He said: "Sportingly speaking? He would bring a lot of goals. Nobody doubts that.
"But in my opinion, winning isn't everything."
Ronaldo has played Diego Simeone's men in six Champions League knockout ties with Real, Juventus and Manchester United, knocking them out of five and coming out on the losing side in just one -- with United last season.
Most famously, he held up five fingers to remind the Atletico Madrid fans how many Champions League titles he had won after Juventus were beaten 2-0 at the Wanda Metropolitano in 2019.
Then in the return match, he netted a hat-trick to send Juve through 3-0 on aggregate before performing an obscene gesture to Simeone at the final whistle.