Al Feiha take a dig at Ronaldo after goalless draw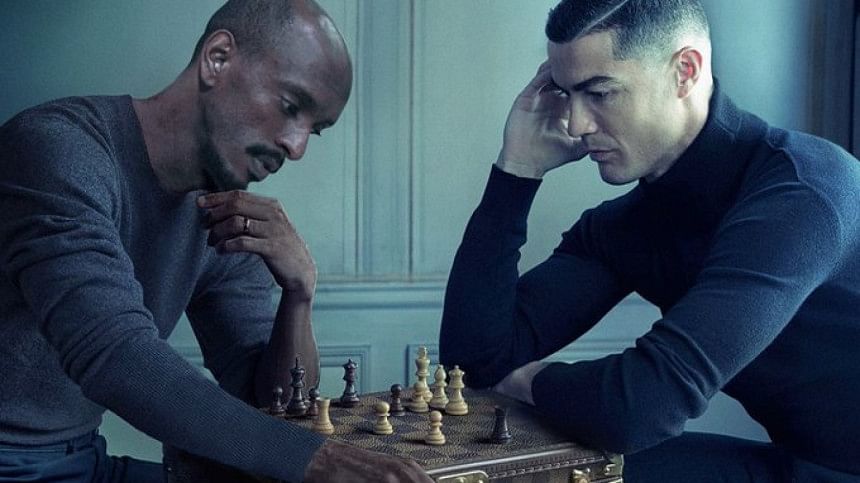 Al-Feiha posted on Twitter an edited image of their captain Sami Al-Khaibari sitting in front of Cristiano Ronaldo at a chess table, reflecting a famous advertisement featuring rivals Lionel Messi and Ronaldo after Al-Nassr suffered a huge blow to their hopes of winning the Saudi Professional League after a goalless draw with lowly Al-Feiha where the Portuguese star left the pitch in anger after a frustrating performance on Sunday.
The image captioned "checkmate", drew more than 1.9 million views, compared to fewer than 100,000 views for other page posts.
Ronaldo, 38, who joined Al-Nassr in January in a contract estimated by media to be worth more than 200 million euros ($218 million), hit a ball into the hands of goalkeeper Vladimir Stojkovic, who kissed the ball in the 68th minute.
Stojkovic seemed to cast a spell on the ball as the Portugal captain fired twice over the bar in the space of six minutes, and Brazilian Anderson Talisca, the league's top scorer, was ineffective also.
Ronaldo appeared furious while leaving the pitch after his goal tally stopped at 11 goals in 10 league games, and he took off the captain armband and left it in his hand.