Murali joins rivals for Aus-SL series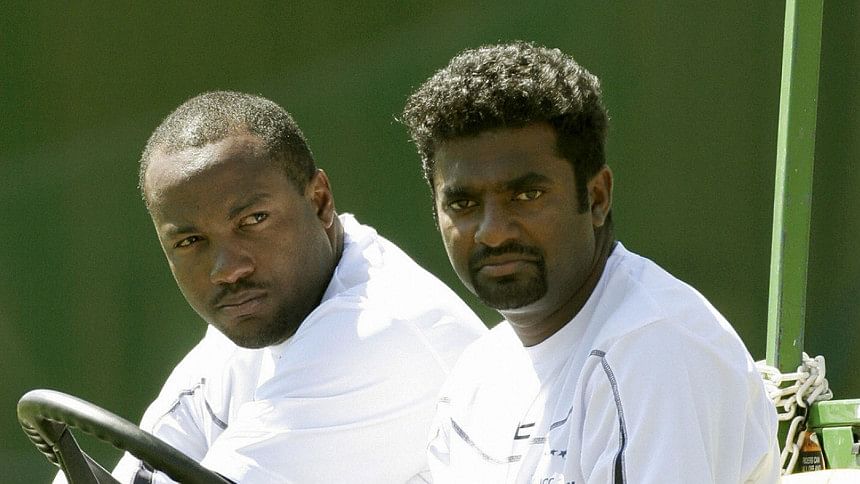 Keen to beat Sri Lanka in their own spin game, Australia have roped in local spin great Muttiah Muralidaran to help their slow bowlers ahead of the three-Test series beginning at Pallekele later this month.
The 44-year-old former off-spinner, still the highest wicket-taker in Test cricket with 800 scalps, had a similar short-term consulting stint with Australia in 2014.
"Murali's got a lot of experience in Sri Lanka," Australia captain Steve Smith said. "He took a truckload of wickets.
"It's great to have someone like that helping our spinners in this series - to give us that insight. He's been really good around the group so far, and he's enjoying his time with us."
Muralidaran said he was looking for such short-term jobs and had no problems helping the visitors plot against his own country.
"I'm not involved in Sri Lankan cricket at all because there are (other) people who are involved," Muralidaran, a perennial thorn in Australia's flesh during his playing days, told Cricket Australia website.
"Then, on and off, Australia offered me twice so I said 'why not' because you are passing on the knowledge to other people. It doesn't matter whether it's your country or other people.
"I think giving quality time to my family is most important, that's why I take smaller jobs -- two weeks, three weeks... those sorts of jobs are not available in Sri Lanka."
Australia were confident opener David Warner, recovering from a broken left index finger, will be fit for the series opener at Pallekele.
"His recovery is going really well and we expect him to be fine for that first Test match," Smith said of his deputy who batted one-handed against Lyon in the Colombo nets.
Cricket Australia also appointed Victorian David Saker as the new full-time assistant coach on Thursday.
Saker succeeds Craig McDermott who quit the post earlier this year.
Beginning on July 26, Australia will play three Tests, five one-dayers and two Twenty20 Internationals during their two-month-long tour.