Mourinho always open to offers for players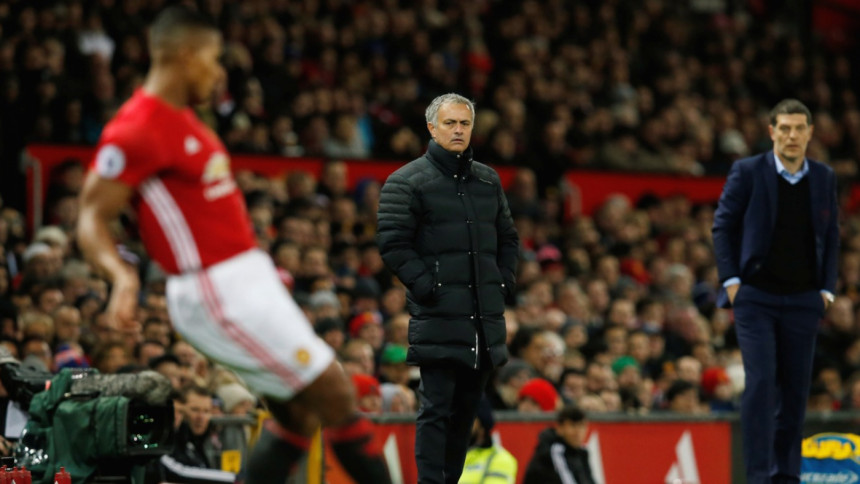 Jose Mourinho said he would never stand in the way of a player who requested a move away from Manchester United if the deal was right, even though he would like to keep his squad intact until the end of the season.
The Portuguese manager was asked about reports in the British media about interest from other clubs in peripheral squad players like French midfielder Morgan Schneiderlin and Dutch winger Memphis Depay.
"I am always open to listen to offers for every player. More than listen to offers, I am always ready to listen to the players themselves," he told British media.
"So any player who knocks on my door and is not happy and wants to move, when the offers are correct, I will never stop a player from leaving even if it is to a rival.
"When (Juan) Mata left Chelsea to come to Manchester United (in 2014), in my mentality, (it's) no problem at all. I am always open."
Mourinho, however, said it was unlikely he would ask a player to leave during the current campaign.
"Sometimes in matches - and matches is the place where the evaluation is real - you get disappointed with a performance," he added.
"But in training, the professionalism and the way they do it, I can only say good things about everyone.
"I am happy with the squad I have. I would like my squad to be my squad until the end of the season and I am not going to any player to say, 'You are going to leave' because I am not happy, because I don't want to have him."
United, who are sixth in the table after 15 games, travel to face 15th-placed Crystal Palace on Wednesday before a trip to West Bromwich Albion three days later.