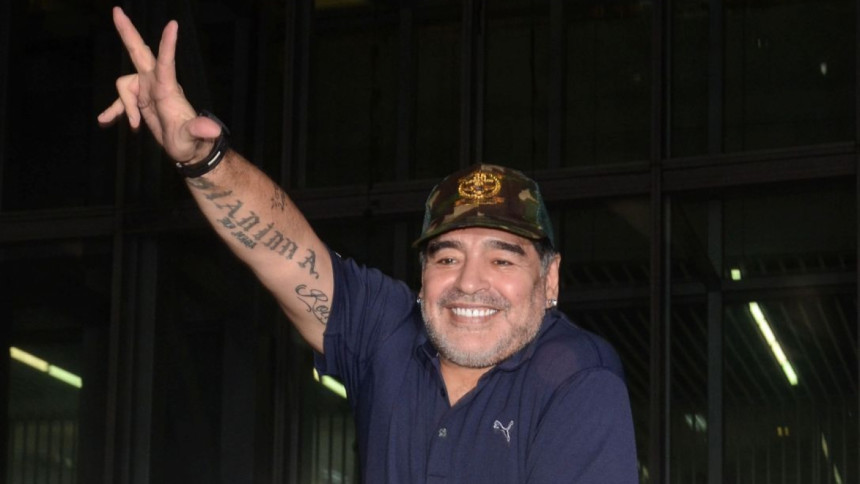 Football's iconic player, Argentine Diego Maradona is currently on a three day-visit to Kolkata, where he will play a charity match against former India Captain Sourav Ganguly.
He was sporting a blue T-shirt and a cap, the Argentine and his partner Rocio Olivio landed past 7 pm via Dubai and headed straight to the hotel in New Town, Rajarhat.
"It is such an honour for me to be able to make this trip. Kolkata is a very special place and I have good memories from my trip there many years ago, the fans were fantastic," Maradona was quoted as saying by News18.com.
This is the Argentine's second visit to Kolkata and reports suggest that he will meet some patients suffering from cancer during a charity event. The anticipated match between Ganguly and Maradona is likely to take place on December 12 though Maradona is not expected to play the entire match due to a shoulder surgery he had a few days ago.