UEFA Euro 2016
England's 'brittle' football psyche exposed again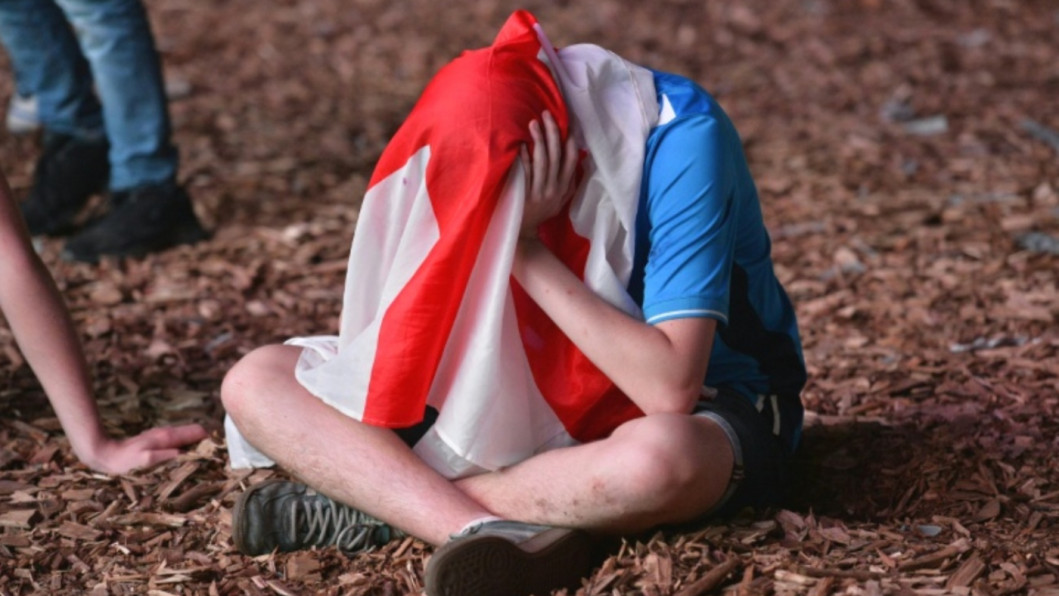 In attempting to unpick England's Euro 2016 humiliation by Iceland, captain Wayne Rooney and outgoing manager Roy Hodgson touched upon a common theme: mental readiness.
England have now gone eight major tournaments without reaching a semi-final. Previous failings have been ascribed to factors such as the lack of a mid-season break in English football or the high proportion of foreign players in the Premier League.
But during Hodgson's four-year stewardship, which ended after Monday's 2-1 loss to Iceland in the last 16, an apparent inability to handle pressure in knockout-phase matches has emerged as a new culprit.
"The perennial problem (is that) when it gets to the business end of the tournament, England seem brittle," Football Association chief executive Martin Glenn said on Tuesday.
"We need to understand why that is. It's not a particular issue Roy Hodgson's had to face. People before him have handled it too.
"We have to accept it's a national imperative that we become more resilient in tournaments, that we punch our weight in a way we haven't been able to, not for 50 years."
Since winning the World Cup on home soil in 1966, England have played 18 matches at World Cups or European Championship finals and won only six of them, against Paraguay, Belgium, Cameroon, Spain, Denmark and Ecuador.
The team's major tournament failings have become ingrained in the national psyche.
Stuart Pearce and Chris Waddle's squandered penalties at Italia 90. David Beckham's red card at the 1998 World Cup came in a crucial defeat to Argentina. And now comes goalkeeper Joe Hart's blunder against tiny Iceland at Stade de Nice.
For a nation that boasts the Premier League, the world's richest domestic football championship, it is a baffling state of affairs and one that the FA has failed to explain despite repeated attempts.
When England failed to quality for Euro 2008 under Steve McClaren, the FA promised a "root-and-branch review".
'Definitive review'
More recently, FA chairman Greg Dyke tasked a commission to uncover the reasons behind England's consistent underachievement on the global stage, resulting in the publication of two wide-ranging reports.
Glenn has announced that his organisation will now carry out a "definitive review" of what happened at Euro 2016 and "canvas opinion across the game" before announcing a permanent successor to Hodgson.
Adding to the sense of incomprehension is the fact that England's youth-level teams do not seem as prone to collapse as the senior side, as shown by the Under-20 team's success at this year's Toulon Tournament.
England have taken steps to address psychological shortcomings by using Steve Peters, a renowned psychiatrist who has previously worked with Liverpool, British Cycling and UK Athletics.
Peters was available for England's players to consult throughout the Euro in France, but Hodgson's analysis of the team's failings suggested that mental factors had played a part.
"We know that at tournament level, mentality is a vital factor," he said Tuesday.
"We've tried hard in our preparation to deal with that, but once again the result wasn't there, so therefore we'll be accused of failing."
Glenn, seated beside him, warned: "We've started to invest a lot more in the psychological side of things at St George's Park (the national training centre), but it's very new and I suspect, looking at other sports, that's an area we need to go into more deeply."
Rooney acknowledged a shortcoming in the team's ability to plot their way through matches after the Iceland defeat, saying that "our ... figuring out how the game's going to work out wasn't there".
Former England defender Jamie Carragher wrote in the Daily Mail that England's players, cosseted by their clubs, have become "too soft".
'Game management' became a hot England topic after a tactically ill-disciplined 2-1 loss to Uruguay under Hodgson saw them eliminated after just two games at the 2014 World Cup in Brazil.
Two years on, England are still trying to get their heads right.