Dortmund deny Dembele's sale to Barca is 'close'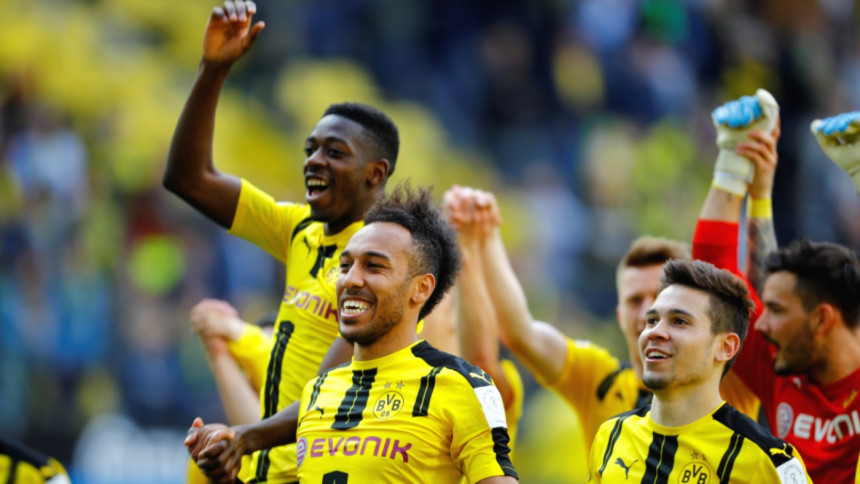 Borussia Dortmund's CEO Hans-Joachim Watzke on Thursday rubbished claims by Barcelona's general manager Pep Segura that the Spanish giants were 'close' to signing the German club's want-away winger Ousmane Dembele.
"Barcelona have not managed to fulfil their wish to complete Dembele's transfer -- until now, they aren't one millimetre closer," Watzke told German magazine Kicker.
Watzke's comments referred to Segura's claim on Wednesday that Barcelona are "close" to completing a deal for Dembele as well as Liverpool's Philippe Coutinho.
Dembele, 20, has a contract until 2021 and was suspended indefinitely by Dortmund last week for skipping training in a personal protest to pressure the German club to sell him to Barcelona.
The Frenchman is suspended for Dortmund's opening Bundesliga match against Wolfsburg on Saturday, which is an unwelcome distraction for new Borussia coach Peter Bosz.
"It is not possible to completely blend it out, but I try to focus on the players who are here, which he isn't," said Bosz when asked about Dembele.
"I don't know what will happen, we have to be patient for a few more days."
Spanish giants Barcelona want to sign both Dembele and Coutinho as attacking reinforcements after losing Neymar to Paris Saint-Germain.
According to Spanish media, Barcelona are offering 80 million euros ($93.5 million, £72.7 million), plus a bonus of 40 million euros, but Dortmund want 150 million euros for Dembele -- 10 times what they paid Rennes in 2016.
Dembele's decision to strike has irked his team-mates.
He missed Saturday's 4-0 win at minnows Rielasingen-Arlen in the first round of the German Cup when Gabon hot-shot Pierre-Emerick Aubameyang scored a hat-trick.
Dortmund's tough-tackling defender Sokratis Papastathopoulos says Dembele should follow the example of Aubameyang, who has been linked to a big-money move to China but has been told that he is staying.
"Ousmane is a good lad, but he has to recognise that no player is bigger than the team," Sokratis told Thursday's edition of magazine Kicker.
"Everyone has to be clear that he must work for the team and fall in line. This also applies to Ousmane -- he can't just do whatever he wants."
"Ousmane has done no good by going on strike. He should not forget that he still has a long-term contract at Dortmund," he added.
Sokratis says he hopes Dembele will return to training soon.
He remains suspended as Dortmund prepare for their opening game of the new Bundesliga season at Wolfsburg on Saturday.
"At first he has to get in touch with us again and come to training. Then we will see," said Sokratis.
"Ousmane has given a lot for us. He is a player who makes the difference and we need players like that.
"But we also need players who don't shut themselves out and who want to be part of our family. Apparently Ousmane doesn't want that."