Conte doesn't want me at Chelsea: Costa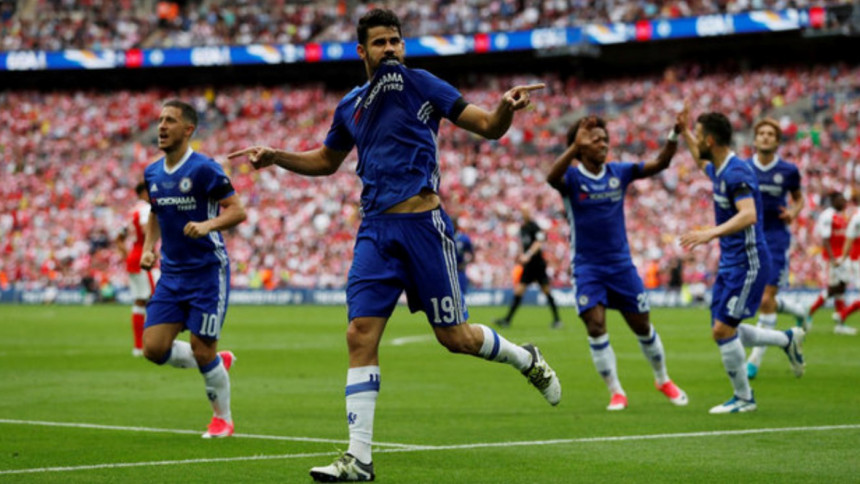 Diego Costa insists he will look for an exit route out of Chelsea after being told by manager Antonio Conte he is not in the Italian's plans for next season.
Costa was an integral part of Chelsea's Premier League winning campaign this season, scoring 22 goals.
However, he claims he has no option but to leave Stamford Bridge in the coming months after being told by Conte he has no future with the English champions.
"I am going to be honest, the other day I got a message from the coach, Conte, that I am not part of his plans," Costa told reporters after Spain's 2-2 draw with Colombia on Wednesday.
"Right now I am a Chelsea player because I have a contract, but if the coach doesn't want me there then I have to leave."
Costa said last month that he would only contemplate a move back to Atletico Madrid, from whom he joined Chelsea in 2014.
However, with the Spanish side banned by FIFA from registering new players until January, any move to Atletico before the end of August would mean Costa would have to wait until the new year to play.
"I don't know," said the striker when asked about a return to Atletico.
"To not play for four or five months is difficult. People know that I love my teammates at Atletico, I love to live in Madrid, but I need to think about my future."
Costa does, though, believe Conte's stance will allow him to leave on the cheap.
"Now it is much easier. If the coach doesn't want you in his team, Chelsea have to sell me, and in the sales."