Chapecoense win state title six months after air tragedy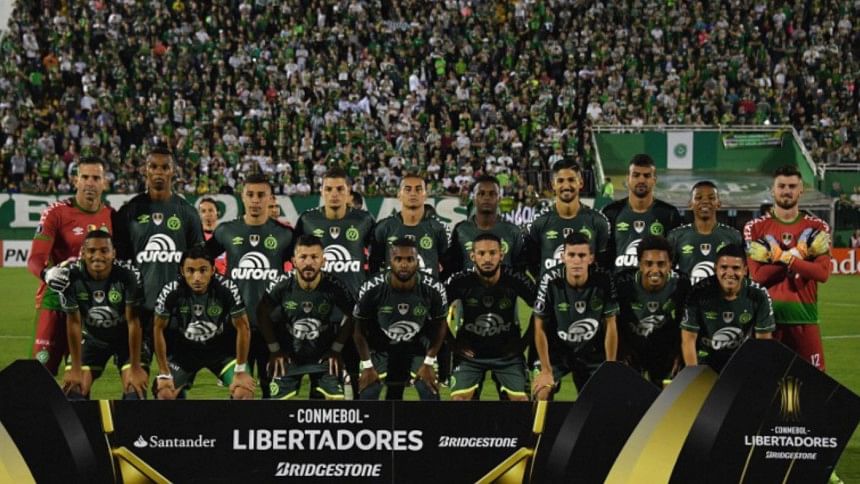 Chapecoense won the Santa Catarina state championship on Sunday to lift their first title since most of their team died in a plane crash last November.
The small club from southern Brazil lost 1-0 at home in the second leg of the final playoff against Avai but the aggregate score was 1-1 and they took the title because of a better regular season record.
It was their second successive state title and the first time they have won two in a row.
The feat was all the more impressive given that all bar three of the players on board their flight to Colombia were killed as they travelled to face Atletico Nacional in the Copa Sudamericana final last year.
Their plane crashed as it approached Medellin, killing 71 of the 77 people on board.
New coach Vagner Mancini signed 25 new players before the season began in January, half of them on loan, to add to the nine promoted from the youth squad and the three who remained from last season.
The club also had to find replacements for many of the club's scouts, medics and other backroom staff.