Chapecoense docked points, knocked out of Libertadores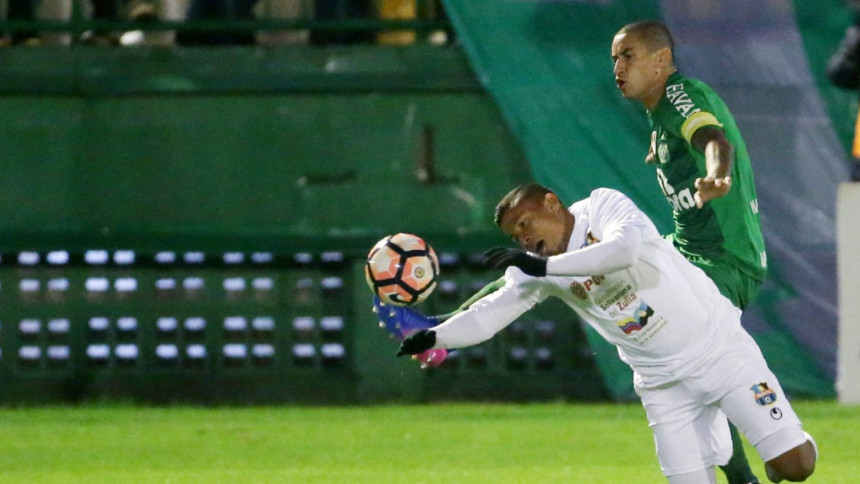 Chapecoense were docked three points for fielding a suspended player and opponents Lanus awarded a 3-0 win on Tuesday, ending the Brazilian team's Copa Libertadores hopes.
They had dreamt of a fairytale run in a competition they qualified for after being awarded the second-tier Copa Sudamericana following a plane crash in the Colombian city of Medellin last November in which most of their team died.
Tuesday's sanction by South American soccer's governing body CONMEBOL means Chapecoense cannot reach the knockout stages.
The Brazilian side beat Argentina's Lanus 2-1 on May 17 but CONMEBOL ruled that Luiz Otavio, who scored the winner with three minutes remaining, was suspended for the match.
The defender had been sent off in the previous game but Chapecoense argued at a tribunal that CONMEBOL's lack of clear communications had led them to commit the error.
The sanction means Chapecoense drop to last place in the four-team table with four points and one match remaining.
Lanus are now top with 10 points while Uruguay's Nacional are second on eight and Zulia from Venezuela have five.
Last year, the plane carrying the Chapecoense squad crashed into a mountain as it approached Medellin and all bar three of the players on board were killed as they travelled to face Atletico Nacional in the Copa Sudamericana final.
The final was cancelled and CONMEBOL awarded the title to Chapecoense, which had guaranteed them entry into this year's Libertadores for the first time.