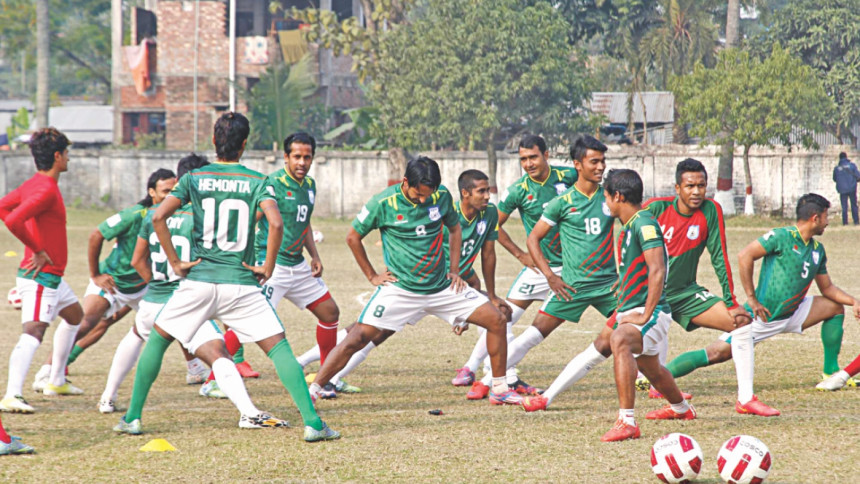 A training camp of the national football team has been deferred by 10 days, due to the National Teams Committee's (NTC) failure to appoint a head coach ahead of the Bangabandhu Gold Cup, which is supposed to be held in Dhaka in March. The training camp was supposed to get underway today.
"We are going to defer the training camp for 10 days as we need time to select the national team coach who will be picked from local coaches. We also need time to fix our plan regarding the national team," said NTC member and BFF vice-president Tabith M Awal.
The national team, which had been without a coach since Bangladesh's Asian Cup qualifying defeat against Bhutan in October last year, was supposed to start the three-week camp, given that the Bangabandhu Gold Cup is held in March.
BFF general secretary Abu Nayeem Shohagh earlier informed that they had short-listed three local coaches -- Maruful Haque, Saiful Bari Titu and Kamal Babu -- for the vacant position.