Women repression case filed against Sunny, his mother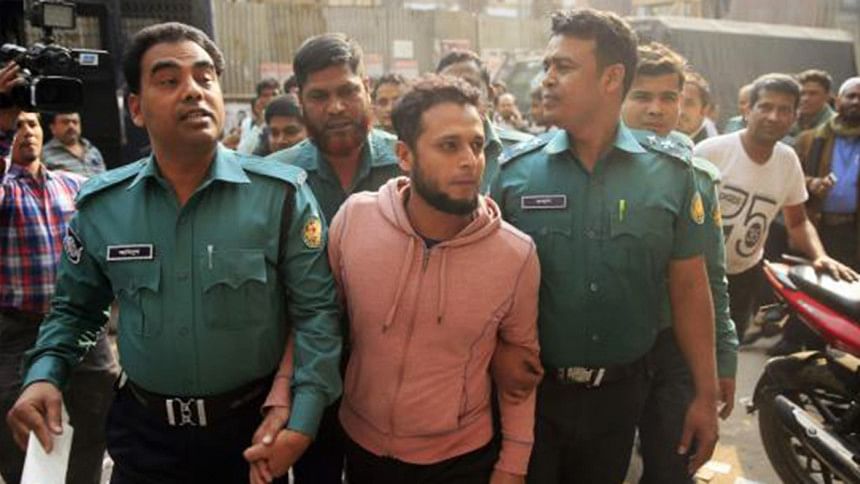 A case was filed against Bangladesh spinner Arafat Sunny and his mother under Women and Children Repression Prevention Act today by a 23-year-old woman, Nasrin Sultana, who claimed to be Sunny's wife.

After the hearing, Judge SM Rizanur Rahman of the Women and Children Repression Prevention Tribunal-4 directed the officer-in-charge (OC) of Mohammadpur Police Station to submit a report before it after an investigation.

Arafat Sunny was arrested from his Amin Bazar residence on January 22 after the woman, Nasrin Sultana, accused the bowler of threatening her online and had filed a case against him under the Information and Communication Act (ICT).

According to the case statement filed by Nasrin Sultana with Mohammadpur Police Station on January 5, Sunny threatened to reveal indecent photos of Nasrin on Facebook. Sunny, while speaking to the police, denied the allegations and said that they were all made up.

Sunny was placed on remand for one day on January 22. During the remand hearing, Nasrin's lawyer produced documents of Sunny and Nasrin's wedding.

This is not the first time that a criminal case has been filed against a Bangladesh cricketer. Right before the World Cup in 2015, Bangladesh pacer Rubel Hossain was accused of rape but was eventually acquitted.

More recently, a case was filed against former Bangladesh Test pacer Shahadat Hossain, who was accused of beating his house help. Shahadat too was found not guilty and was let go after a short period.