Stokes signs for Canterbury amidst speculation of England return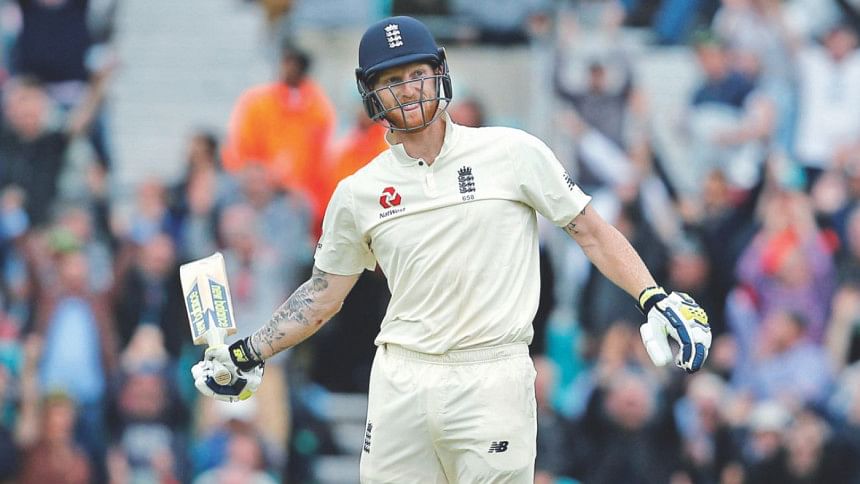 Suspended England allrounder Ben Stokes signed with New Zealand provincial side Canterbury Thursday, fuelling speculation he is preparing for a dramatic Ashes call-up.
The 26-year-old inked a deal just a day after arriving in the country for a trip English cricket officials initially had said was simply a family visit.
Stokes was suspended by the England and Wales Cricket Board (ECB) but has been given permission to play in New Zealand's domestic competition this weekend. The 26-year-old landed in Christchurch — the city of his birth — on Wednesday.
Speculation is rampant that he will be called across the Tasman to return for England in the third Ashes Test in Perth starting on December 14. Canterbury Cricket Association's board was set to meet late on Wednesday to discuss whether they will sign Stokes on a short-term deal.
Canterbury said in a statement that Stokes had signed as the team's overseas player and would be eligible for a one-day match against Otago on Sunday.
"While Ben awaits the outcome of an investigation underway in the UK, he wants to maintain his fitness and his connection with the game," coach Gary Stead said.
Canterbury chief executive Jez Curwin played down any link to Stokes' Ashes ambitions.
"Having spent time with Ben we are very comfortable that he wants to come to play for Canterbury for all the right reasons and get back on the park," he said.
"The Ashes series is an obvious connection, however that has not been a consideration for us or Ben at this time, he is just keen to be able to work again."
Stokes is currently banned from international cricket while British authorities probe his alleged involvement in a late-night fight outside a Bristol nightclub.
Detectives handling the investigation said in the UK late on Wednesday that they had handed the file to prosecutors for "charging advice".
They gave no indication of how long that might take.
The England team touring Australia have sorely missed Stokes' presence, slumping to a 10-wicket defeat in the first Ashes Test in Brisbane.
He will also miss the second Test starting Saturday in Adelaide but could potentially make the third in Perth on December 14 if his legal woes are finalised.
- 'Shameless stunt' -
Stokes was born in New Zealand but moved to England as a child when his father Gerard, a former rugby league international, took a coaching role.
Both parents have since moved back to Christchurch.
His arrival in New Zealand has not been met with universal acclaim, with Fairfax senior sports writer Duncan Johnstone calling it "a shameless publicity stunt" by Canterbury.
"Why should a New Zealand province be playing an overseas star back into form when he could very well be touring this country in February for five ODIs and two Tests?" he wrote when the deal was first mooted.
He also said it was hypocritical because Canterbury last week stood down batsman Ken McClure over his involvement in an assault.
New Zealand Herald cricket writer David Leggat wrote: "It's a choice between morality and opportunity and Canterbury Cricket today opted for the latter."
Curwin said McClure had been allowed to play until he pleaded guilty to a charge, while Stokes has not been charged.
"We believe Ben has the right to be treated the same way as other players," he said.
"It is also our understanding that Ben would be free to play county cricket in the English domestic competition were they in season. Of course, as with all players, we can reassess the situation should it change."