Sri Lanka skipper doubtful for Champions Trophy opener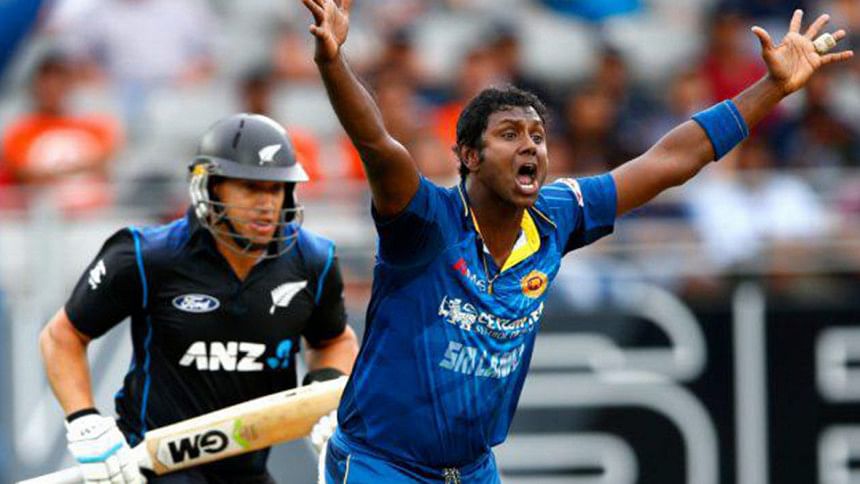 Sri Lanka skipper Angelo Mathews has suffered a calf injury and may not play in their first Champions Trophy group match on Saturday, the cricket board said.
Sri Lanka Cricket (SLC) said he was "most likely to sit out" the 50-over match against South Africa at the Oval, in south London.
Mathews rejoined the team after a five-month layoff due to a hamstring injury that forced him to return home halfway through the tour of South Africa in January.
The board said Mathews, who turns 30 on Friday, had complained of stiffness and pain. A medical examination revealed a strain on the muscle.
"Mathews will engage in supervised recovery over the next few days but will most likely sit out the first group stage match against South Africa," SLC said in a statement on Thursday.
He had been declared fit for the 50-over showpiece event after a week-long high intensity training camp in central Sri Lanka.
Mathews, who last played an ODI in the home series loss to Australia in August 2016, was upbeat when the Sri Lankan squad left for London two weeks ago to prepare for the tournament.
But he warned: "We don't have time for hiccups in a tournament like this."
Sri Lanka are in Group B with India, Pakistan and South Africa.