Pakistan cricket's overhaul urged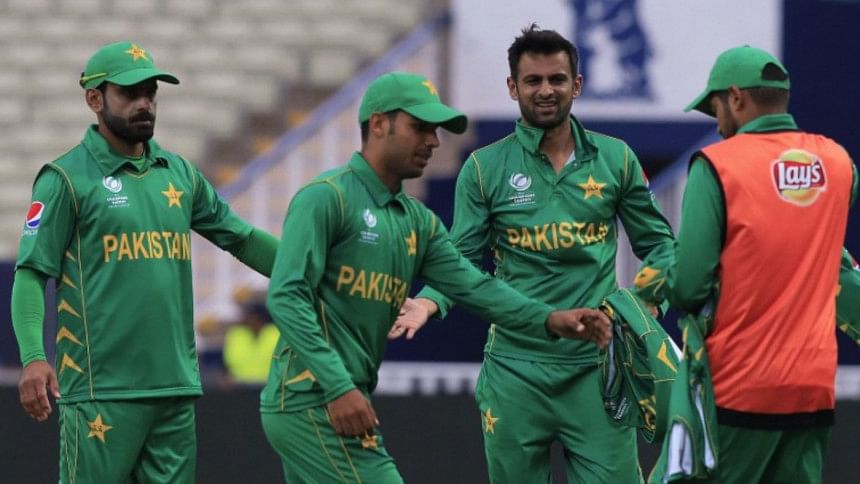 Pakistan faced calls for a total overhaul on Monday after slumping to a "shameful defeat" against arch-rivals India at the Champions Trophy in England.
The highly anticipated match at Edgbaston proved anti-climactic as Pakistan were thrashed by 124 runs, extending their winless streak against India to three years.
While Indian media rejoiced in the "Mother of all Mismatches", Pakistan newspapers held nothing back in their criticism.
"Pakistan suffers shameful defeat at the hands of India in Champions Trophy, Green Shirts fail in every department," said Jang, Pakistan's highest-circulation newspaper.
Former captain Shahid Afridi was among several ex-players to call for a major shake-up in the wake of the humiliating defeat.
"The gap between Indian and Pakistani teams is bigger than ever! India has evolved & we are way behind now," he said on his Twitter account.
"We need to overhaul approach, mindset & work on improving our stagnating skills and play with clear minds."
Hundreds of millions of fans in the cricket-mad neighbouring countries tuned in to watch Sunday's game.
India's top four batsmen all scored half-centuries -- including captain Virat Kohli's 81 -- before Pakistan, chasing a rain-revised target of 289 in 41 overs, stumbled to 164 in 33.4 overs.
India have never lost to Pakistan in 11 World Cup and World Twenty20 meetings over the years. They have not succumbed since the Asia Cup in March 2014.
The Indian Express called the triumph the "Mother of all Mismatches", while The Times of India said it was an "Opening Statement" by the reigning title-holders.
The Hindu headlined with "India knocks the stuffing out of Pakistan", and said the recent cricketing rivalry between the two neighbours was "anything but competitive".
"India's batsmen pounded Pakistan into the ground," The Hindu article said.
Cricket writer Osman Samiuddin slammed Pakistan's demoralising loss, suggesting they were not up to the challenge.
"India arguably didn't get out of 3rd gear and still never looked like doing anything other than winning v v comfortably," he wrote on Twitter.
Others used humour to cushion the blow.
"Pakistan got its tactics wrong today imo, the way to stop India from getting to 300 was to bat first and be bowled out for 150," wrote social media user Haseeb Asif.