Young Tigresses face a stiff challenge for semis berth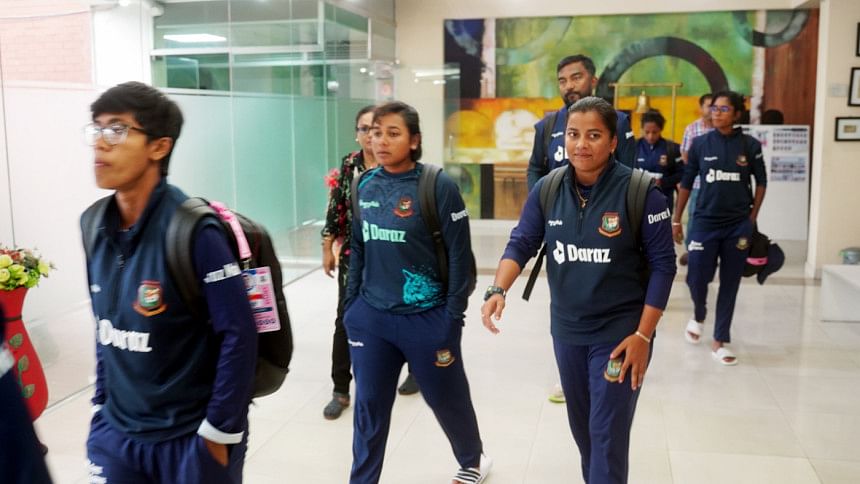 Bangladesh face a steep task as they need to win big in their final Super Six encounter against the UAE in Potchefstroom today in order to make it to the semifinals of the ongoing ICC Women's Under-19 T20 World Cup.
The Disha Biswas-led side stormed into the Super Six with wins in all three group stage matches, including a stunning victory against tournament favourites Australia in the tournament opener.
However, a five-wicket loss in a low-scoring affair against hosts South Africa in their first Super Six game saw Bangladesh drop down to number four in the six-team Super Six Group 1 table.
India and Australia are currently top of the table with six points each -- both with much superior net run rate than Bangladesh. India finished their Super Six stage with 2.844 net run rate while Australia ended the stage with a 2.210 net run rate.
According to the tournament by-laws, the teams to progress to the semifinals will be the ones with the greatest number of wins in their Super Six Group.
With both India and Australia winning one of their two Super Six games, a win against the UAE for Bangladesh, which is very much expected, will see the young Tigresses accumulate six points and also equal India and Australia in terms of most number of wins in the Super Six stage.
However, with the current net run rate of 0.268, Bangladesh will definitely need more than just a win today.