Tigresses finally part of ICC Women's Championship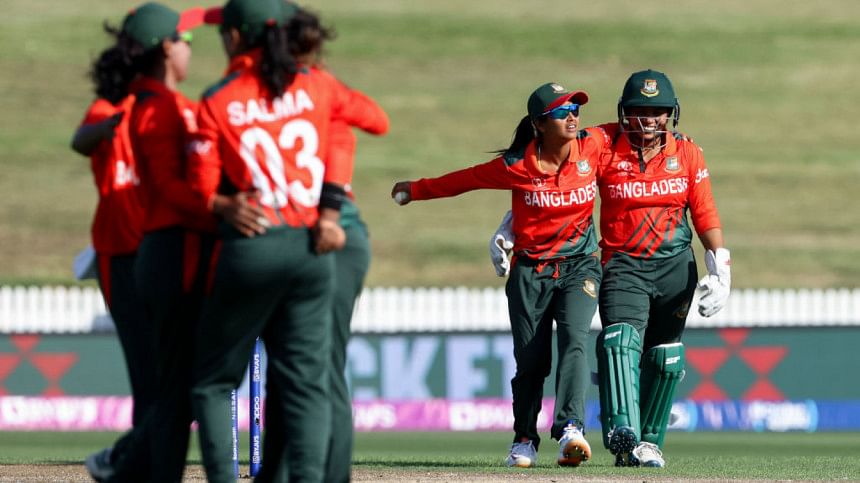 The International Cricket Council on Wednesday included Bangladesh and Ireland in the next Women's Championship for the first time and created a 10-team league for the qualification of the 2025 ICC Women's World Cup.
All the 10 teams will play eight three-match series each during the 2022-25 cycle, comprising four home series and four away series which have been mutually agreed by the participating teams.
According to the schedule released by the ICC, Bangladesh will host India, Australia, Pakistan and Ireland while they will travel to New Zealand, South Africa, Sri Lanka and West Indies.
The hosts along with the five top-placed teams will get direct entry to the Cricket World Cup from the league.
The remaining two teams will be identified through a global qualifier comprising six teams – the remaining four teams from the IWC and two others which will be selected according to the ODI rankings.
Bangladesh skipper Nigar Sultana Joty was happy with the opportunity to play more internationals.
"I'm very happy. I think it's very good news for our team. Now we only get a few international matches to play but after the decision, we will get to play more matches. I think it will be very good for us to increase our experience," Joty told members of the media yesterday. 
"We will get an advantage in the home series. But I think the main challenge will be to win matches abroad. I think our target will be to overcome the challenges and perform well in these series," the captain of the Tigresses concluded.
Meg Lanning, who led Australia to victories in the previous two editions of the ICC Women's Championship, welcomed Bangladesh and Ireland to the competition.
"To have Bangladesh and Ireland involved, will not only be great for us to have the chance to play more cricket against them, but also to expose them to more cricket against the top nations. We want to see the women's game as strong as possible and developing the next tier of nations is a big part of that," she was quoted on the ICC website.
Meanwhile, the ICC also granted ODI status to five associate women's teams - Netherlands, Papua New Guinea, Scotland, Thailand and United States with immediate effect.