Taskin, Muzarabani fined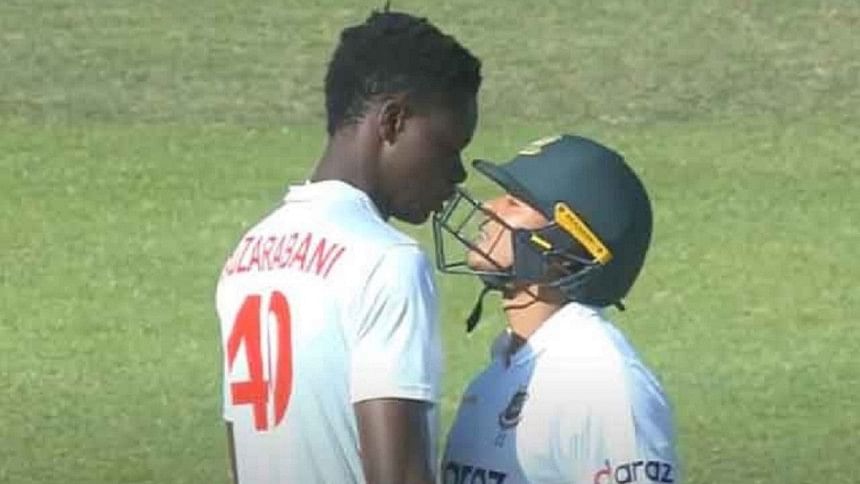 Bangladesh pacer Taskin Ahmed and Zimbabwe quick Blessing Muzarabani have been fined 15 percent of their match fees for breaching Level 1 of the ICC Code of Conduct during the second day's play of the two side's ongoing one-off Test in Harare. 
The players were found to have breached Article 2.1.12 of the ICC Code of Conduct for Players and Player Support Personnel, which relates to "inappropriate physical contact with a Player, Player Support Personnel, Umpire, Match Referee or any other person (including a spectator) during an international match."
Both Taskin and Muzarabani, who do not have the record of any previous offence in the past 24-month period, were also awarded a demerit point each for their actions.
The incident took place in the 85th over of Bangladesh's innings after Muzarabani bowled a delivery, both Taskin and Muzarabani were seen exchanging heated words before making contact face to face. 
ICC mentioned that no formal hearings were needed as both players admitted the offence and accepted the  the sanctions proposed by Andy Pycroft of the Emirates ICC Elite Panel of Match Referees.