Sachin cherishes 'slowest fifty'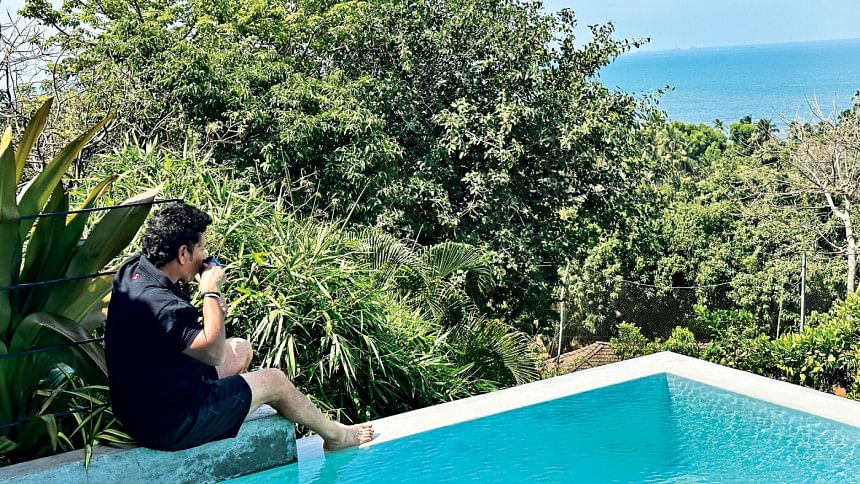 Legendary India batter Sachin Tendulkar reached yet another milestone yesterday, this time off the field, when he set foot on his 50th birthday.
Indian Premier League franchise Mumbai Indians, however, celebrated the maestro's birthday two days ahead on Saturday during their match against Punjab Kings at the Wankhede Stadium in Mumbai.
Speaking with former India all-rounder and head-coach Ravi Shastri, he said this has been the slowest but the most interesting and fulfilling fifty of his life.
"This has been the slowest fifty of my life but the most fulfilling one and interesting one. It's a package of highs and lows. I've thoroughly enjoyed scoring this fifty, it has taught me a lot. Above all, it has given me the honour of representing India for 24 years," said Tendulkar.
Tendulkar was also honoured along with Brian Lara by the Sydney Cricket Ground as they joined Donald Bradman on Monday in having a set of gates named after them, with all visiting players passing through them to access the field of play.
The gates were unveiled to mark Tendulkar's 50th birthday and 30 years since West Indies legend Lara's 277 at the stadium -- the first of his 34 Test centuries.
The Australian cricket team enter the field via the Don Bradman Gates, with the visitors now coming through the Lara-Tendulkar Gates.
"The Sydney Cricket Ground has been my favourite ground away from India," said Tendulkar, who played five Tests there, averaging 157.