PCB includes Imran Khan in updated WC '92 tribute video after backlash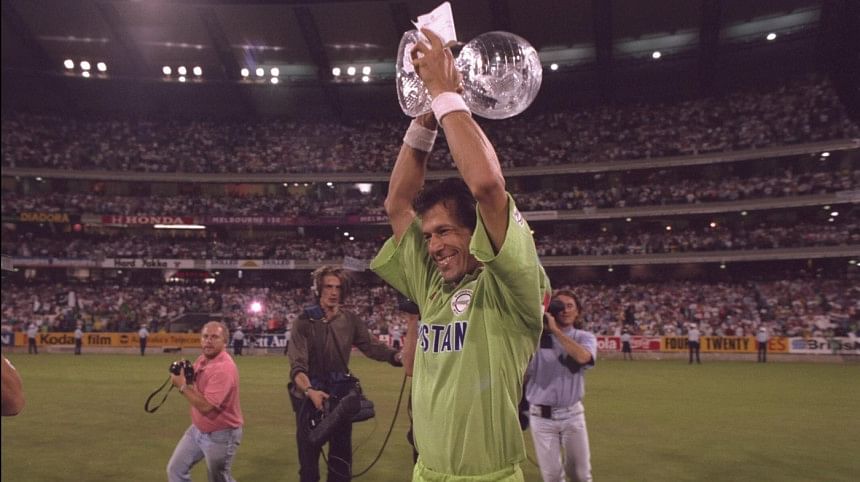 The Pakistan Cricket Board (PCB) posted an updated version of a tribute video, this time including former skipper Imran Khan, celebrating the country's first and only ODI World Cup triumph in 1992.
PCB faced fierce backlash as it noticeably left out the 1992 World Cup-winning captain when it first posted the video commemorating its Independence Day on August 14.
While re-releasing the updated video on Thursday, the PCB called it the "original version" and stated that the earlier video excluded "significant clips due to time constraints."
"The PCB has launched a promotional campaign leading up to the CWC 2023. One of the videos was uploaded on 14th August 2023. Due to its length, the video was abridged and some important clips were missing. This has been rectified in the complete version of the video," PCB wrote on its social media platform with the new video.
The updated version has added four parts to the video including Khan's contributions and lifting the coveted trophy as captain in 1992, Misbah-ul-Haq's Test mace victory, the Women's team's victory at the Asia Cup and Nida Dar's achievement of 100 wickets.
Earlier Khan's teammate and member of the 1992 World Cup winning campaign Wasim Akram, too, lashed out at the PCB for not including Imran Khan in the video.
Asking the PCB to delete the video and apologise, Akram wrote on Twitter, "After long flights and hours of transit before reaching Sri Lanka, I got the shock of my life when I watched PCB's short clip on the history of Pakistan cricket minus the great Imran Khan… political differences apart but Imran Khan is an icon of world cricket and developed Pakistan into a strong unit in his time and gave us a pathway… PCB should delete the video and apologise."