Pakistan cricketers set for massive salary hike: reports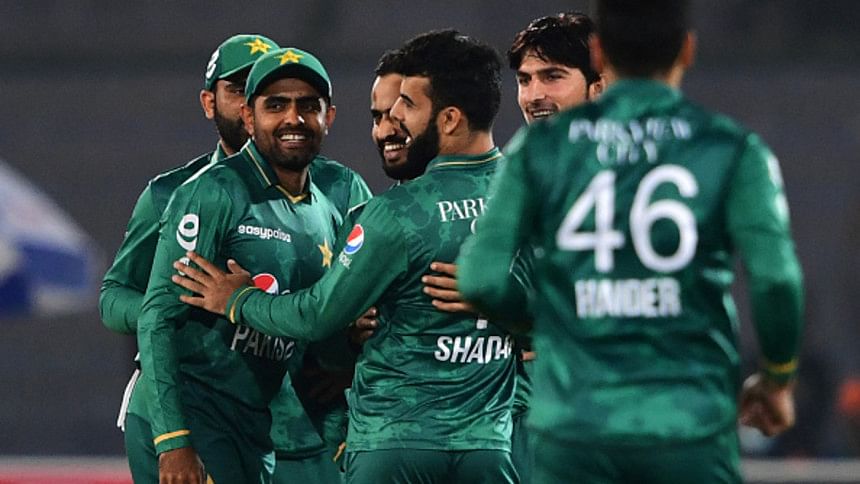 According to reports, the Pakistan Cricket Board (PCB) is set to provide a significant salary increase to its cricketers through updated central contracts. This development arises amidst ongoing discussions between the PCB and the country's cricket players regarding their involvement in various T20 Leagues abroad.
Babar Azam, Shaheen Afridi, and Mohammad Rizwan, three prominent players of the Pakistan cricket team, might secure top spots in the Category A contract list, according to an ESPNcricinfo report.
The proposed monthly retainer amount of PKR 4.5 million, equivalent to approximately $15,900, is four times higher than what the previous Pakistan stalwarts received in their central contracts. Officials involved in the process have described this increment in retainer values as a "historic" step.
As per reports, players in Category B are expected to receive a monthly retainer of PKR 3 million, approximately $10,600, while those in Categories C and D might get PKR 0.75-1.5 million monthly, approximately $2650-5300.
The PCB is planning to change the central contract format from last year, which separated players based on their participation in red ball and white ball cricket. The four categories of contracts will revert to the format used two years ago.
Despite the significant increase in central contract retainers, the falling Pakistan rupee in the past year could offset some of the gains.
However, the PCB's annual earnings from the ICC's new revenue-sharing model are expected to more than double to PKR 9.6 billion, approximately USD 34 million, prompting the board to provide higher compensation to Pakistan cricketers than ever before.