Now is the time to not try but deliver: Ebadot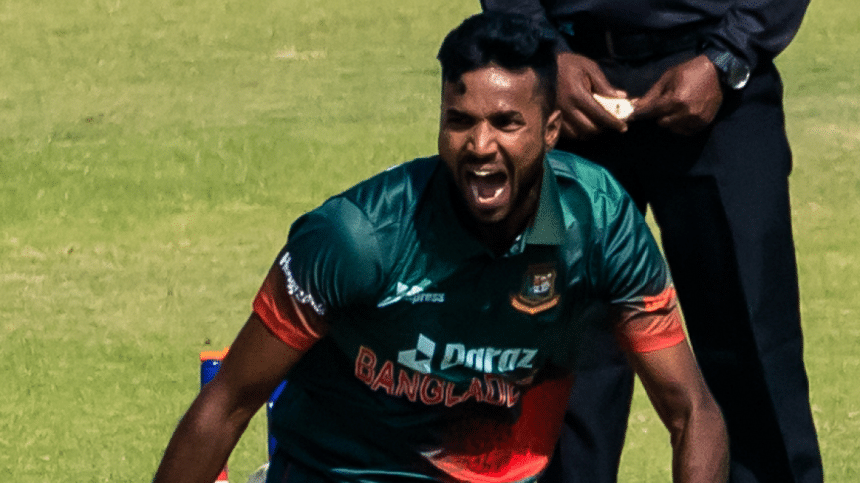 Bangladesh paceman Ebadot Hossain said that he will try to deliver instead of making promises of trying to find success. The paceman, who put in a fantastic spell of fast bowling in the third ODI against Zimbabwe recently, talked to the media today as Tigers gear up for the upcoming Asia Cup tournament in UAE.
"I feel that trying to do something is one thing and being able to do something is another. 'Trying' has been removed from my dictionary and the motto is that we will do it. Just because we are not doing well as a team doesn't mean we can't play T20 cricket. In the near future we will become a better side," he said.
Ebadot, who was flown to Zimbabwe to play in just the third ODI, removed the dangerous Sikandar Raza in his second over to make a real impact in Tigers' win the final ODI. Raza had twice rescued the hosts during the series with brilliant back-to-back tons.
Ebadot said he had a plan for Raza and he was confident on his own plans.
"I saw from back home that he was really confident with the two centuries he scored against us. He was playing really well. During the second game I was talking to the coach on how to go about things since he [Raza] was playing with a lot of confidence and the wicket was very good. I planned with the coach and also had my own plan. He [Raza] was confident and I was confident regarding my strengths. That's how we succeeded.
He said that he had the backing of the ODI skipper too. "He [Tamim Iqbal] told me to think ball by ball. He wanted me to be fast and aggressive.