'No one is close to the quality of Pandya'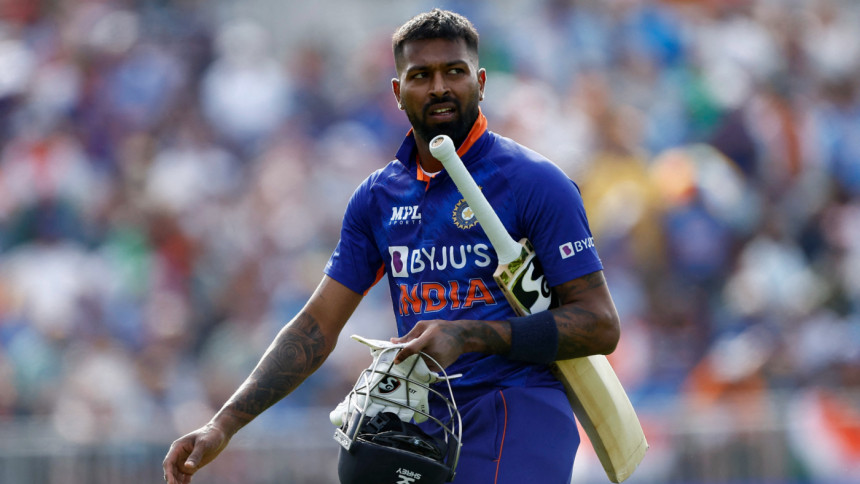 India have ticked all the boxes so far heading into the Asia Cup and the impending T20 World Cup in October.
India's early exit from the T20 World Cup last year was a result of their cautious approach at the beginning of the innings and the competition served as Shastri's final task as head coach of India.
"They should not change the approach (they have shown of late). Even when I was coach we discussed we were a bit timid at the top considering the players we had down the order.
"It is the right approach. You will lose a few games in between but if you start winning with this approach you can take that confidence in big games and use the same tactics," said Shastri in a press conference organised by Star Sports.
KL Rahul returned from an injury layoff, and Virat Kohli, who was rested for the West Indies series, will be back in the starting lineup.
Can the younger players' replacements, the two veteran batters, exhibit the same level of ferocity?
"Why not? They are very experienced players," said Shastri.
"They have played enough IPL and T20s and it should not be tough for them to adjust. With Rishabh, Hardik, Jadeja there is enough depth in the middle and lower order to get the innings back on track if top order falls cheaply."
The all-rounder Hardik Pandya's return has given the Indian starting eleven the much-needed balance.
"He is one of the most important cogs in India's wheel. You take him out, the balance goes awry. We missed him last year at the World Cup where he could not bowl. No one is close to the quality that he possesses," Shastri said.
"He has to be watched very closely. With the games coming up (before the T20 World cup), Bumrah and Hardik need to be observed very carefully to ensure there is no breakdown. They are your two important players."