'Need to improve our mentality first'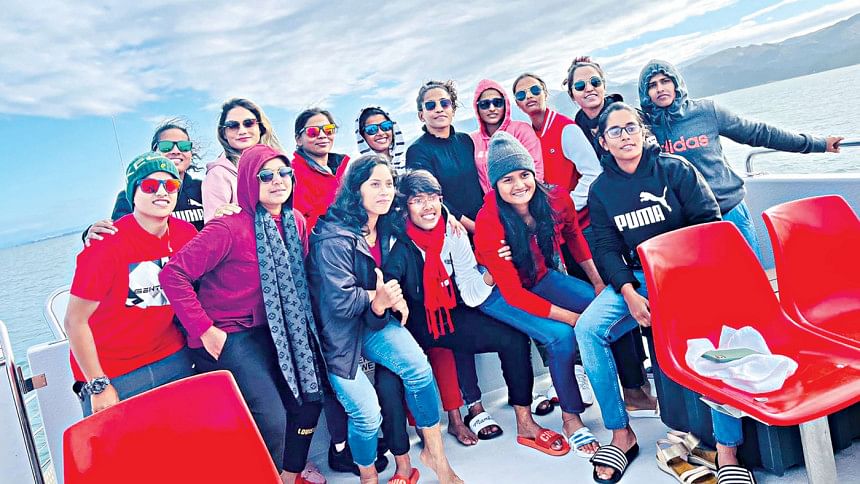 Nigar Sultana Joty captained Bangladesh in their ODI World Cup debut and showed maturity as captain as the Tigers got their first win at the World Cup against Pakistan. Although Bangladesh did not get any further wins, Nigar divulged her sweetest memory from the tournament as well as what was required to take things to the next level in an interview with The Daily Star's Ashfaq Al Mushfiq. The excerpts are below:
The Daily Star (DS): You wanted to make memories during Bangladesh's maiden Women's ODI World Cup. What were your most memorable moments?
Nigar Sultana Joty (NS): I think we made many memories and there are more good memories than bad. Salma [Khatun] apu's and Rumana Ahmed's 50-wicket milestone in ODIs and Fargana Hoque Pinky's 1000 runs in the format and scoring our highest ODI total are very sweet memories. A first World Cup is always very special. Even though we couldn't perform overall, the bowlers performed tremendously and it drew praise from the world cricketing fraternity.
DS: What is the biggest lesson from the World Cup?
NS: We have gained a lot of experience from the World Cup. I believe the batters have to run more on a stage of such gravity. If we can post a good score on the board, I believe the bowling unit we have can always put in the effort to defend it. So, we need to score more runs and the batters need to be more skilled. We also need to work on how to bat in pressure situations against big teams.
DS: What are the issues you want to focus on to improve the batting unit?
NS: I think we need to improve our mentality first. We already have skills, but we need to work on taking more singles because we gave away too many dot balls. We should also put extra focus on power-hitting because having a few power-hitter would be very beneficial for the team.
DS: Do you have any fond memories with players from other teams?
NS: The bio-secure bubble forced teams to stay separate so most of the conversations we had were during matches. My favourite memory was meeting my all-time favourite wicketkeeper-batter Alyssa Healy during our match against Australia. I follow her style a lot. We had a conversation and I told her I followed her style and was her fan. She replied that she was also my fan. I was surprised and asked why. She replied: "Why not? I've been following you for a long time and you've been leading your team very well and you've been keeping and batting very well. So I think I am becoming your fan!"  To me, it was a sweet memory.
DS: What do you see in the future of women's cricket in Bangladesh?
NS: We have played a lot of T20Is in the past but the amount of ODIs is very less. Obviously, practice and camping is very important but we need to play more competitive matches so that we can experience tougher situations and sharpen our skills. The more matches we play, the more composed we will be in these situations. I am confident that if we strengthen our batting unit, we can play in the semifinals of the next ODI World Cup.