'My desire is to bowl 365 days'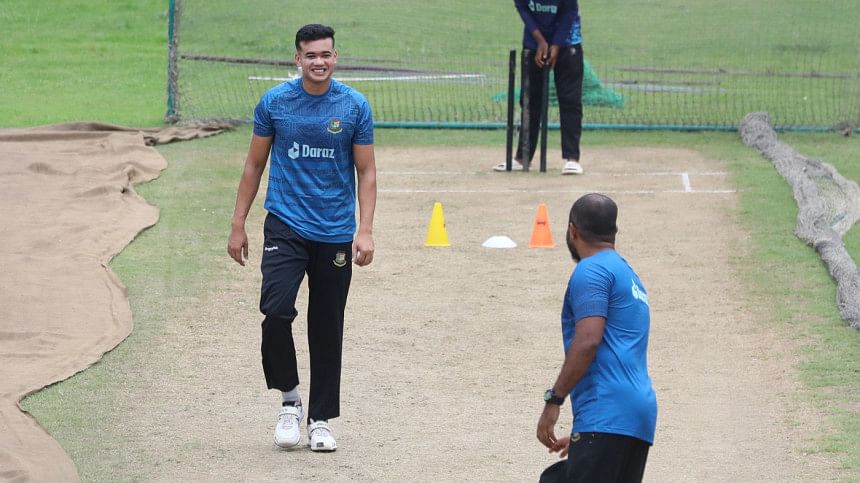 Bangladesh speedster Taskin Ahmed is gearing up to get fit for the home series against Afghanistan in June-July after suffering a side strain ahead of the one-off Test against Ireland last month.
On his road to recovery, a confident Taskin has brushed off concerns about workload that comes with playing all three formats. According to the 28-year-old, instead of being concerned about the workload, he would need to get fitter like the top cricketers around the world who feature in all three formats.
"There are a lot of fast bowlers who do that (play all three formats). Perhaps it's me. I need to get fitter," he said.
Asked if there is any particular format that he would pick, he replied," My desire is to bowl 365 days. But the body can't. So, the board will decide [which matches to play me]."
The 28-year-old has been a mainstay in the Tigers' lineup since his comeback in 2021 as he has spearheaded the side's fast-bowling unit. For someone who can clock in at over 140s (km/h), Taskin said that the thought of safeguarding his body so that he can save himself for bigger events has never crossed his mind.
"It is not possible for me to play carefully. When you come onto the field with the ball in hand, playing safely by keeping your body's wellbeing in mind doesn't come to your mind. On top of that, I'm a fast bowler. When I go to play, I don't think about what big events are up ahead," he told the reporters at the Sher-e-Bangla National Cricket Stadium on Tuesday.
Taskin is getting up to speed to face the Afghans at home keeping his recovery at the forefront of the agenda.