Kapali calls time on first-class career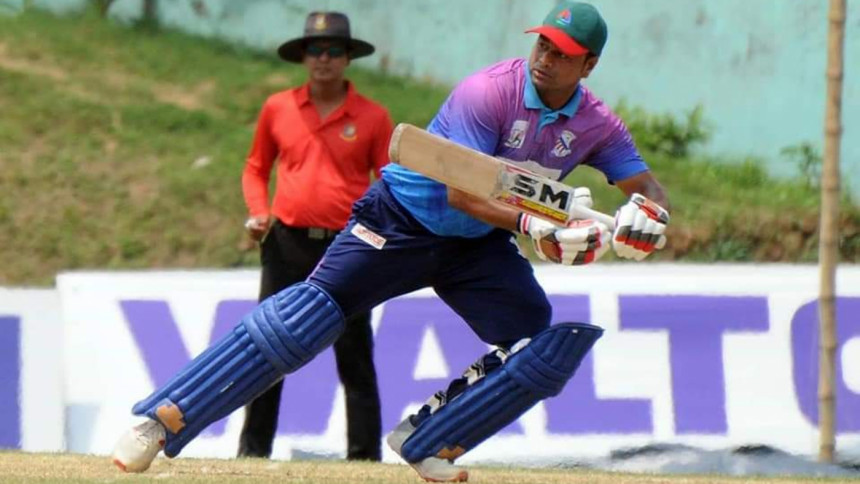 Former Bangladesh all-rounder Alok Kapali announced his retirement from first-class cricket in order to create opportunities for young cricketers, the 38-year-old announced on Facebook today.
Kapali played 172 first-class games, scoring 9,138 runs. He has 20 centuries and 37 fifties to his name and, with his utility leg-spin, also bagged 217 wickets including seven five-wicket hauls.
However, the Sylhet native informed that he would continue to play limited-over cricket.
His Facebook post read: "I have been playing first class cricket since the 2000-2001 season and have represented Bangladesh in the Test, ODI and T20 formats. I am grateful to all the people who have supported me during this period.
"I am proud to be a part of Bangladesh and the greater Sylhet region. But I think it's time to give more opportunities to younger players from Sylhet in first-class competitions.
In order to provide opportunities to young players and to give more time to my family, I have decided to retire from first-class competitions. I will only take part in the limited-overs cricket from 2022-2023 season. I hope for all the success for cricket in greater Sylhet and I will try to give all my support to help improve the game in this region."
Kapali became the first Bangladeshi to scalp a hattrick in Tests, doing so against Pakistan in 2003. He played 17 Tests, 18 ODIs and seven T20Is between 2002 till 2011.