Jahanara joins #IDeclare, vows to set example for girls worldwide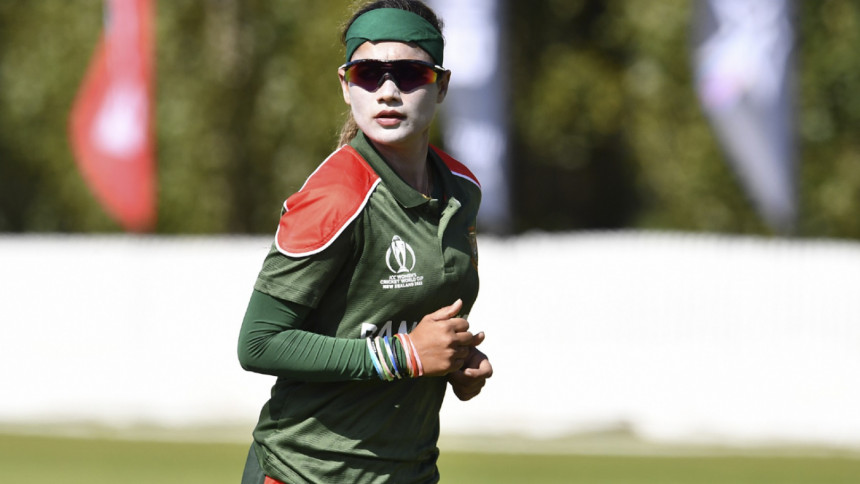 Bangladesh women's cricket team pacer Jahanara Alam pledged to set an example for girls worldwide through playing good cricket as she joined the #IDeclare movement, part of the 100 per cent Cricket Year of Women's Cricket campaign launched by the International Cricket Council (ICC) on International Women's Day.  
"I declare I will work hard and play good cricket to set an example not only for Bangladeshi girls but also all over the world," Jahanara, who is currently in New Zealand representing Bangladesh in their maiden ODI World Cup, declared her actions through which she hopes to drive transformative change and be part of accelerating the growth of the game. 
As it's #IDeclare pledge, the ICC has committed to focus all its social impact programmes on empowering women and girls through cricket and today announced a partnership with UNICEF to promote equal opportunities for girls and boys in South Asia.
The partnership urges individual action by the cricket family and the sport's 1 billion fans to support gender equality using the hashtag, #IDeclare.
Many others have supported the movement, making commitments of their own to help accelerate the growth of the game. 
India skipper MIthali Raj made a commitment to nurturing the future generation of India's women cricketers. 
"I declare that I will scout and train as many young girls as possible to take up this wonderful sport," Mithali declared. 
Meanwhile, Pakistan captain Bismah Maroof promised to encourage her daughter to take up the sport.   
"I declare I will encourage my daughter to play cricket," Bismah said. 
Fans can also join the movement and let their opinion on how they want to drive the transformational growth of the game known.