It's Tamim's call, says Sujon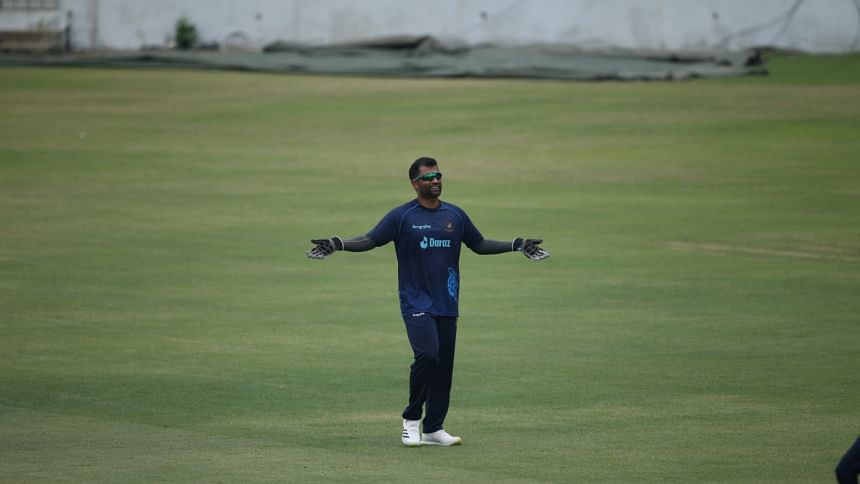 Bangladesh team director Khaled Mahmud Sujon said that it will totally depend on Tamim Iqbal to make a call on his T20I future but also reiterated that it would help Bangladesh in planning accordingly for the upcoming T20 World Cup if Tamim made his decision sooner. 
"It is his career, so it is his call," Mahmud told the media before departing for the West Indies on Wednesday.  
After a dismal campaign in the previous T20 World Cup in the UAE and Oman last year, the Tigers will be desperate to make a statement in the forthcoming one, set to begin from October 16 in Australia. 
Bangladesh are scheduled to play two Tests, three ODIs and three T20Is in their upcoming tour of the West Indies, scheduled to begin later this month. And according to Mahmud, the dress rehearsal for the upcoming T20 extravaganza should begin from this series. 
"The dress rehearsal for the T20 World Cup will begin from now on [from the West Indies tour]. What the team will be, how we are going to plan for the T20 World Cup and how we will approach the World Cup -- all these things need to be considered from the upcoming series.
"So it's important to know [Tamim's decision] as we are going to plan for the World Cup from the tour of West Indies. But it still completely depends on Tamim even though he is not in the T20 squad for the tour," added Mahmud.    
Mahmud also realised how it could be difficult for a senior player to stay fit for all the formats. 
"Maybe it is tough for them [any of the senior players] to keep on playing three formats. I think, especially the senior players should be given the chance to choose which format they want to play, considering that they are in the selection process for the national side. If they want to skip a certain format to give their best in any one particular format, then it is completely their choice," Mahmud added. 
Tamim had taken a six-month break from T20Is on January 27 this year, putting in question his availability for the upcoming T20 World Cup. The left-hander also stated recently that he would like to be provided the courtesy of speaking his mind regarding his T20I future by the media and everyone else after news circulated that the Bangladesh Cricket Board (BCB) did not communicate with him regarding the matter.