'I will be happy if Chandika proves me wrong'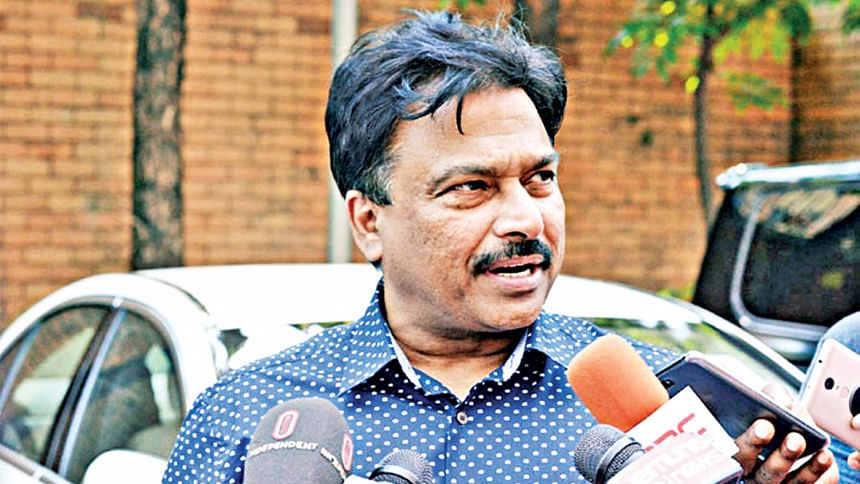 Chandika Hathurusingha's return has been viewed positively around the corridors of the Bangladesh Cricket Board (BCB), with his reappointment having been handled personally by BCB president Nazmul Hassan. But not everyone has been as welcoming to Hathurusingha, who left the Bangladesh team on a sour note in 2017 despite his reputation as the Tigers' most successful coach.
His tenure with Sri Lanka Cricket (SLC) ended in far worse circumstances, with legal disputes needing to be handled by the Court of Arbitration for Sports (CAS) before the SLC finally terminated his contract and levelled charges against him for failure to maintain good relationships with players and failing to prepare the side for assignments.
Former Bangladesh chief selector Faruque Ahmed, who had served as chief selector during Hathurusingha's previous term, was among those who did not see the Sri Lanka's return in a positive light.
"I don't think Hathurusingha's inclusion is a very good decision. Reason number one is the way he left Bangladesh cricket at a very crucial time without giving us any opportunity or time to find another coach. When something like that happens and we go back to the same coach, it means we don't have any options and the coach might behave worse than he used to before," Faruque told The Daily Star regarding BCB's decision to bring back the Lankan.
That raised the questioned of whether the BCB were trying to find a stop-gap solution with the ODI World Cup in India looming. Faruque believes that more than performance, team atmosphere has to be solid.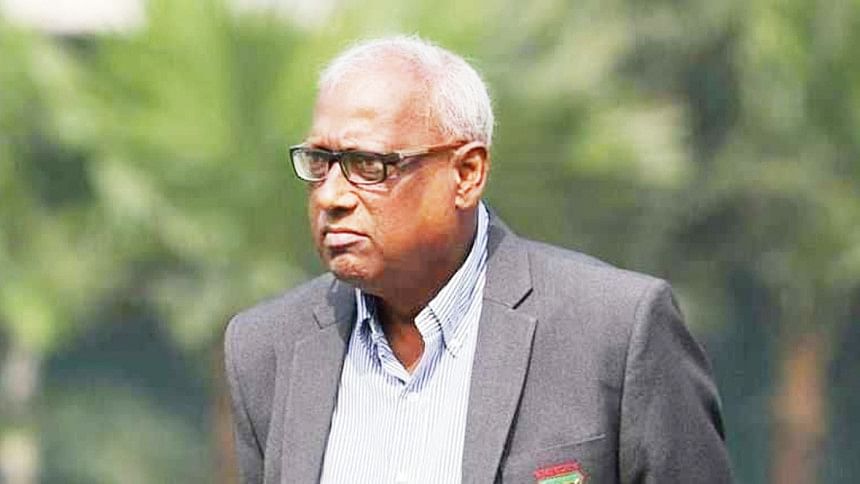 "There will be less accountability and it will always be on his mind that there were no options so whatever he does is okay. Performance is one thing; we want to see Bangladesh winning. But at the same time we have to build culture and cricketing atmosphere so that everyone does their job the right way.
"We are a Test playing nation so if he does well then I'll be happy but I don't know," he remarked.
Hathurusingha's tenure had seen Bangladesh produce positive results at home against South Africa, Pakistan, India and England and 2015 remains Bangladesh's best-ever World Cup campaign. Those are facets the BCB considered but relationships with several players such as Mushfiqur Rahim and Mahmudullah Riyad had soured.
"He can do well as a tactician and bring out good things. That's his job but at the same time the surroundings were better back then. Many [of the previous batch] are not playing and it can be a good thing or a bad thing. His resume is not strong enough. He was only an assistant coach at New South Wales. Then there is how his tenure ended with Sri Lanka. I will be happy if he proves me wrong," Faruque added.
Former captain Mashrafe Bin Mortaza also recently questioned the manner of Hathurusingha's exit in an interview, although he felt the coach may be able to do things in a new way.
Nazmul Abedeen Fahim, a mentor to many of the country's stars, was balanced in his assessment.
"When he was here before, the circumstances were different. The challenges will be different this time. The better he understands this, the better he will be able to work. The advantage is that he will have the support of the board and I feel we need to wait to see how he works and how his philosophy is and whether it has changed. I don't know what his relationship with the seniors was like, but since the circumstances have changed, others things might too. If the team does well, it's good for his career too. I believe we will start from a good position and not how things were," Fahim added.